Keel laid for Russian Navy's final Project 21631 ship
The keel has been laid for the Russian Navy's final Project 21631 small missile ship, the country's defense ministry said.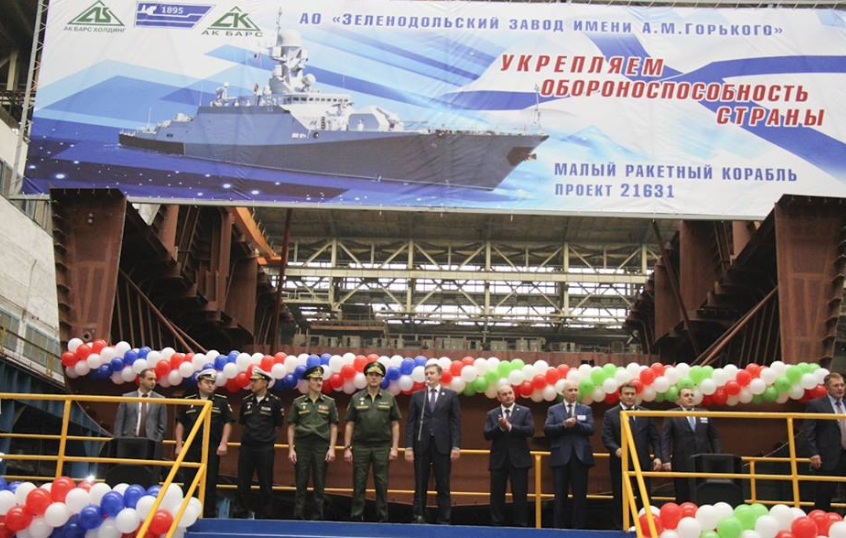 The ceremony for the corvette Stavropol was held at Zelenodolsk Shipyard on July 12, 2018.
Scheduled for delivery in 2023, Stavropol is the navy's twelfth Project 21631 (Buyan-M series) corvette.
Six of the improved corvettes are already in service with the Russian Navy. The ships from this series were ordered from the aforementioned shipyard back in 2010.
The upgraded Project 21631 small missile ships have an increased displacement and carry more armament which includes the Russian long-range cruise missile system Kalibr-NK.
With a length of 70 meters, they displace about 1,000 tons, can reach a maximum speed of 23 knots and have a crew of over 50 sailors.