Russia commissions lead Project 22350 frigate Admiral Gorshkov
The Russian Navy  commissioned the lead ship of the Project 22350 frigates – the Admiral Gorshkov – in a ceremony in St. Petersburg on July 28.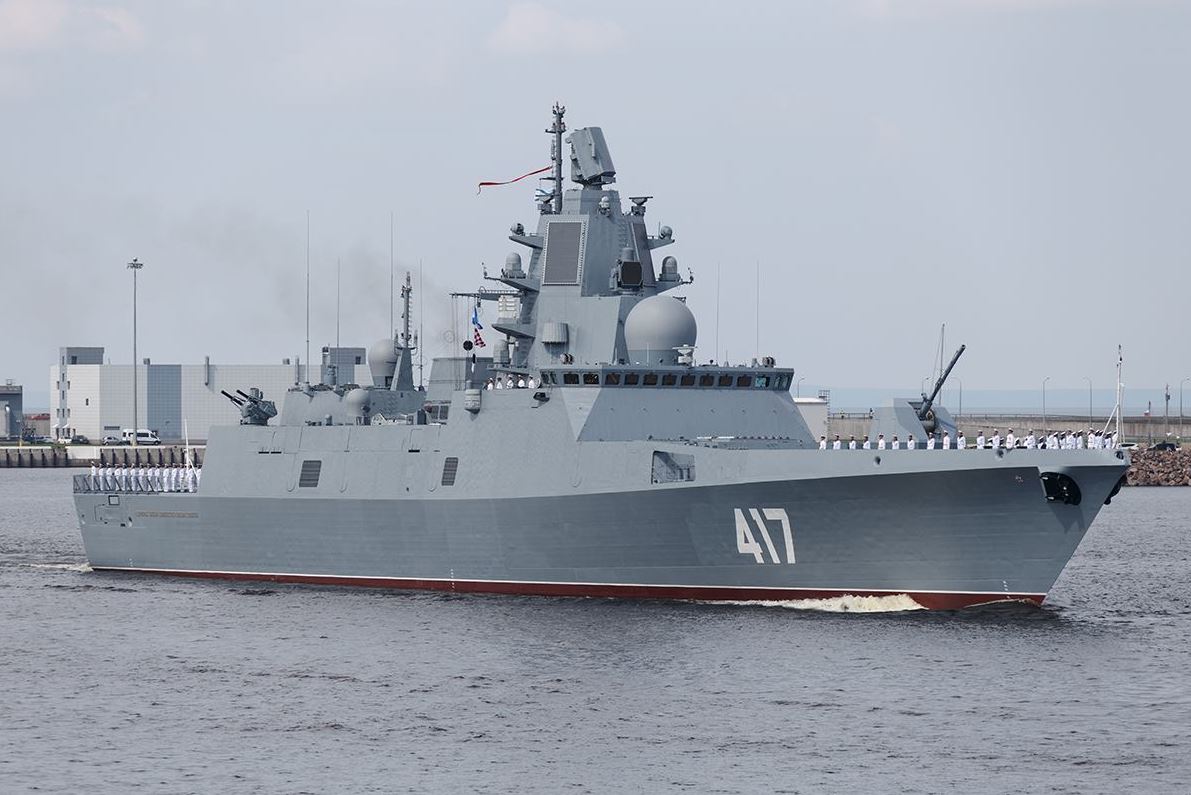 Attended by the Russian deputy chief of navy and other government and shipyard officials, the ceremony was held ahead of the Russian Navy Day celebrations on July 29.
Admiral Gorshkov entered service after beginning construction in 2006 and starting trials in 2015.
The frigate's commissioning was postponed more than once and eventually took place almost two years later than planned. The commissioning of the second ship in the class, Admiral Kasatonov, will also take place another eight months later as a result of delays with the lead ship.
The new class of frigates were plagued by technical issues and were in part delayed by the incorporation of a greater amount of "high precision" weapons systems and their subsequent testing.
The 135-meter frigates displace 5,000 tons and have a cruising range of over 4,000 nautical miles. They will be equipped with anti-submarine and anti-ship missiles, a 130mm A-192M naval gun. The frigates also feature the Poliment-Redut naval air defense system, which was reportedly one of the reasons behind the delay in the delivery of the lead ship in the class, and launchers for 16 Onyx or Kalibr anti-ship missiles. A Ka-27 anti-submarine helicopter will also be embarked.