Russian frigate Admiral Makarov transits English Channel en route to Black Sea homeport
Russia's third Project 11356 frigate, the Admiral Makarov, transited the English Channel on August 20 as she sails for her new homeport in the Black Sea.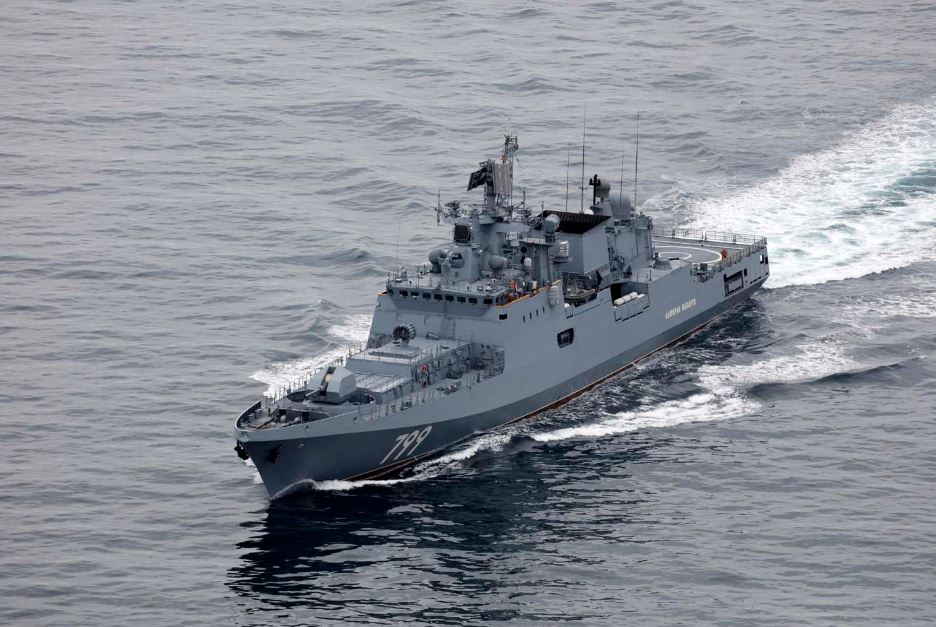 The 4,000-ton Admiral Grigorovich-class frigate was escorted through the Channel by Portsmouth-based minehunter HMS Hurworth and a Wildcat HMA2 helicopter from 815 Naval Air Squadron.
The frigate started the transit on August 17 after entering Russian Navy service in December 2017.
The first two frigates in the class are also part of the Black Sea Fleet and were commissioned in March and June 2016.
Project 11356 frigates are armed with Kalibr-NK cruise missiles and the Shtil-1 medium-range surface-to-air missile system. The 124-meter-ships are designed for anti-ship and anti-submarine warfare in the high seas, and anti-aircraft actions both independently and as an escort ship. Russia has another three ships in the class under construction.