Russian Navy orders additional four Karakurt corvettes from Amur Shipyard
The Russian defense ministry and Amur Shipyard signed a contract for the construction of four Karakurt-class corvettes at the Army-2018 military expo on August 22.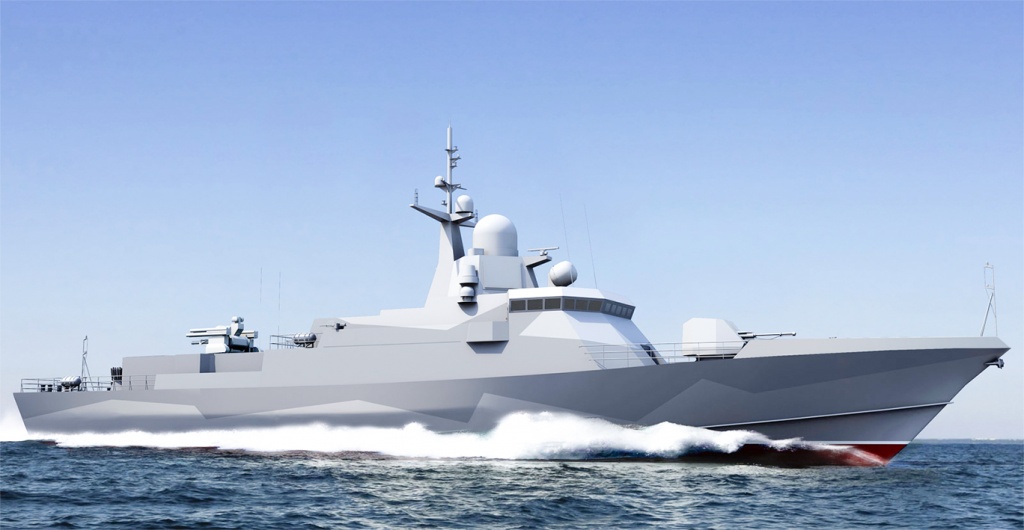 This is the first time the Komsomolsk-on-Amur-based shipbuilder has been contracted to build Karakurt-class corvettes which are also referred to as Project 22800 ships.
A total of thirteen units in the class had been ordered prior to this contract, to be built in batches by three different shipbuilders. Amur Shipyard is the fourth shipbuilder to join the project with ships 14 through 17.
Project 22800 corvettes were designed by Almaz Central Marine Design Bureau and displace 800 tons. The 67-meter vessels are armed with Kalibr cruise missiles, a 76.2 mm AK-176MA naval gun, two 30 mm cannons and a 12.7 mm heavy machine gun.
According to shipbuilder specifications, they are capable of reaching speeds of 30 knots and are suited for tasks within 3000 miles from the shore.
Three ships in the class have been launched so far with the most recent launch taking place in May this year.
Amur Shipbuilding is expected to deliver the four vessels to the Black Sea Fleet before the end of 2026, according to contract specifications.