Russian IL-20 MPA shot down during Israeli attack on Syria
A Russian IL-20 maritime patrol aircraft disappeared from radar over Syria on Monday as Israeli jets carried out an attack on Syria's Latakia province.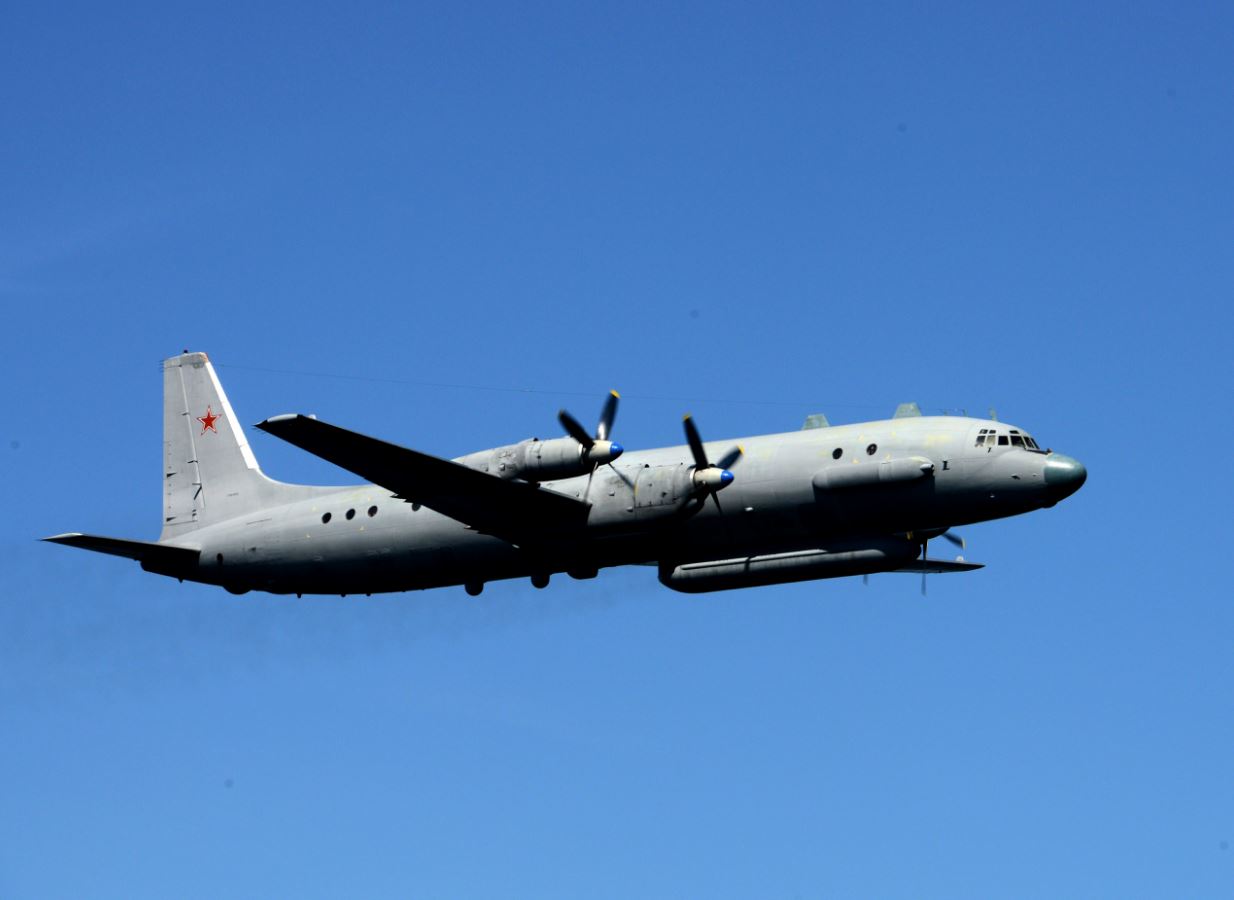 Most recent reports say that the defense ministry acknowledged the loss of the aircraft to friendly fire.
According to Interfax, the Il-20 was shot down by a Syrian S-200 missile system. All 15 service members aboard the aircraft were killed in the attack.
While the plane was shot down by Syrian forces, the Russian defense ministry reportedly blamed Israel for the attack noting the fact that Israel warned it about the F-16I strikes on Latakia too late. The ministry also said it reserved the right to respond to Israeli actions, which it deemed hostile, appropriately.
According to the Russian defense ministry, air traffic controllers at Khmeimim Airbase lost contact with the aircraft late Monday as it flew some 30 miles off the coast of Syria.
Russian Defence Ministry: Russian Ilyushin Il-20 plane was downed by Syrian Air Defence missile after Israeli F-16 pilots used it as cover thus setting it up to be targeted by AA defence. Such actions can only be classified as a deliberate provocation https://t.co/qBcqPz2en6 pic.twitter.com/21mTTNXmpd

— Russia in RSA ?? (@EmbassyofRussia) September 18, 2018
The Israeli Air Force issued a statement expressing sorrow for the death of the Il-20 aircrew. IAF blamed the Assad regime and Iran and Hezbollah for the incident. It was further noted that Israeli authorities would share all relevant information with the Russian government to review the incident.
4. The Syrian anti-air batteries fired indiscriminately and from what we understand, did not bother to ensure that no Russian planes were in the air

— Israeli Air Force (@IAFsite) September 18, 2018
Russian news outlet RT also reported that Russian forces registered missile launches from French FREMM frigate FS Auvergne as it sailed in the Mediterranean Sea on Monday. The missile launches reportedly occurred at the same time as the IL-20 disappeared from radar. Paris denies any involvement in the attack.
The IL-20 is an electronic intelligence and surveillance aircraft flown by Russian naval aviation.