Russia's second Lada-class submarine launched 13 years after construction start
Russian shipbuilder Admiralty Shipyards has launched the Russian Navy's second Project 677 (Lada-class) submarine 'Kronshtadt'.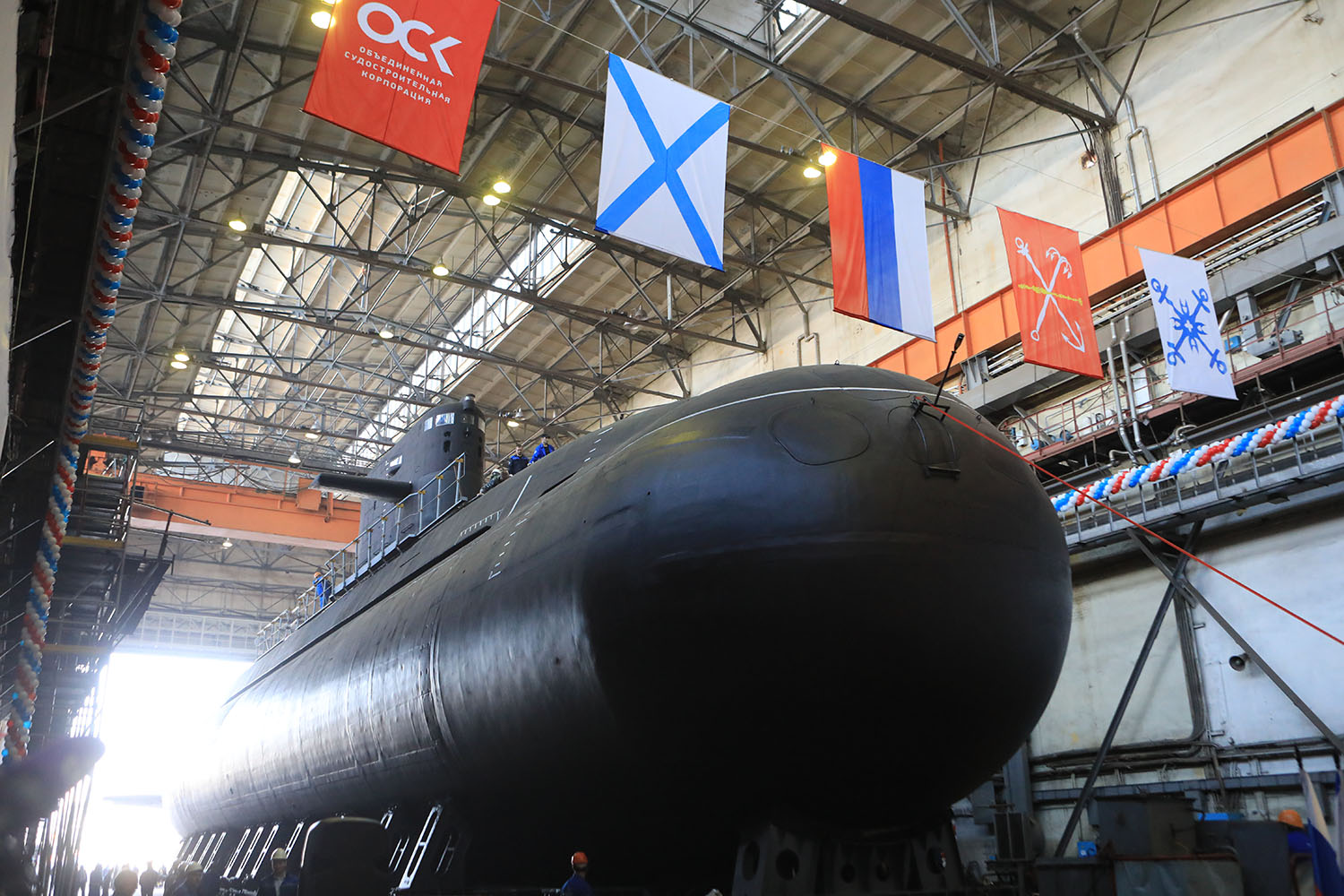 The launching ceremony took place in St. Petersburg, on Thursday, September 20 – 13 years after construction works first started on the submarine in 2005.
The first submarine in the class, Sankt Peterburg (B-585) entered service 20 years ago and serves as an experimental platform.
Delays in the Project 677 were caused by deficiencies in the performance of the lead boat. However, the defense ministry decided to resume the program, allocating funds for the construction of the second and third boat in 2017. Speaking at the launching ceremony, Admiralty Shipyards' general director Alexander Buzakov said contracts for boats four and five are expected to be signed next year.
Kronshtadt is scheduled to be delivered to the Russian Navy in 2019. The diesel-electric submarine will feature improved and modernized propulsion and sonars but will not have air-independent propulsion. According to the shipbuilder, there are plans to equip future units in the class with an AIP system developed by the Rubin Central Design Bureau for Marine Engineering.
Project 677 submarines are the fourth generation of Russian Navy diesel-electric submarines, measuring 66.8 meter in length. They can dive to a maximum stated depth of 300 meters and can operate non-stop for 45 days with a crew of 35. They displace 1,765 tons while surfaced and have six torpedo tubes.
Lada-class submarines were expected to replace their six Improved Kilo-class predecessors but the Russian Navy has already ordered construction of an additional two Improved Kilo-class boats due to the setbacks experienced with the Lada-class.