Singapore commissions two LMVs, opens new training center
The Republic of Singapore Navy commissioned two littoral mission vessels (LMV) and inaugurated a new simulation center in a ceremony at Tuas Naval Base on September 26.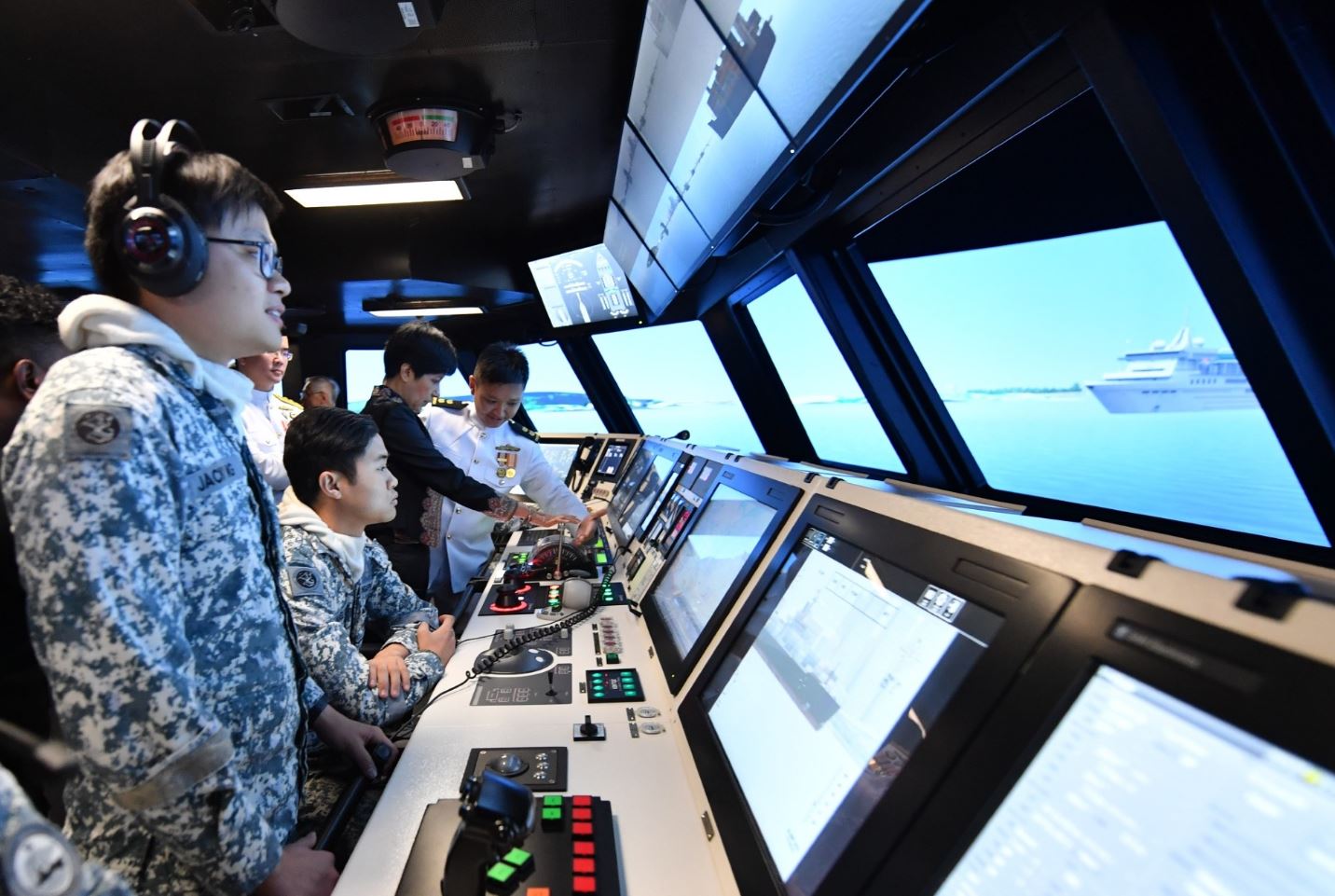 The two LMVs, RSS Justice and RSS Indomitable, are the fourth and fifth of overall eight vessels in their class.
Shipbuilder ST Engineering has so far launched seven vessels with the most recent launch taking place in August 2018.
Designed and built locally, the Independence-class LMVs are jointly developed by the navy and Singapore's Defence Science Technology Agency (DSTA), and equipped with smarter technology and sharper capabilities to enable the RSN to operate more efficiently and effectively. The 80-meter vessels displace 1,250 tonnes and are 2.5 times larger than the Fearless-class patrol vessels they are replacing.
The commissioning ceremony was also used to inaugurate a new integrated simulation center – RSS Daring. Training on navigation, technical skills and combat will aid the crew's learning and help maintain the RSN's military edge. By emulating a real-life operating environment and conditions of the LMV in a full mock-up of the LMV integrated command center, the simulation center provides the ship's crew with realistic, efficient and effective training that shortens total training time required for each ship by as much as 60 percent.
The first three LMVs – RSS Independence, RSS Sovereignty and RSS Unity, have been put to test since their commissioning last year, participating in various exercises with foreign counterparts in the region, including the inaugural ASEAN multilateral naval exercise in Thailand last year as well as bilateral exercises with Thailand and Indonesia this year. The remaining three LMVs are expected to be operational by 2020.