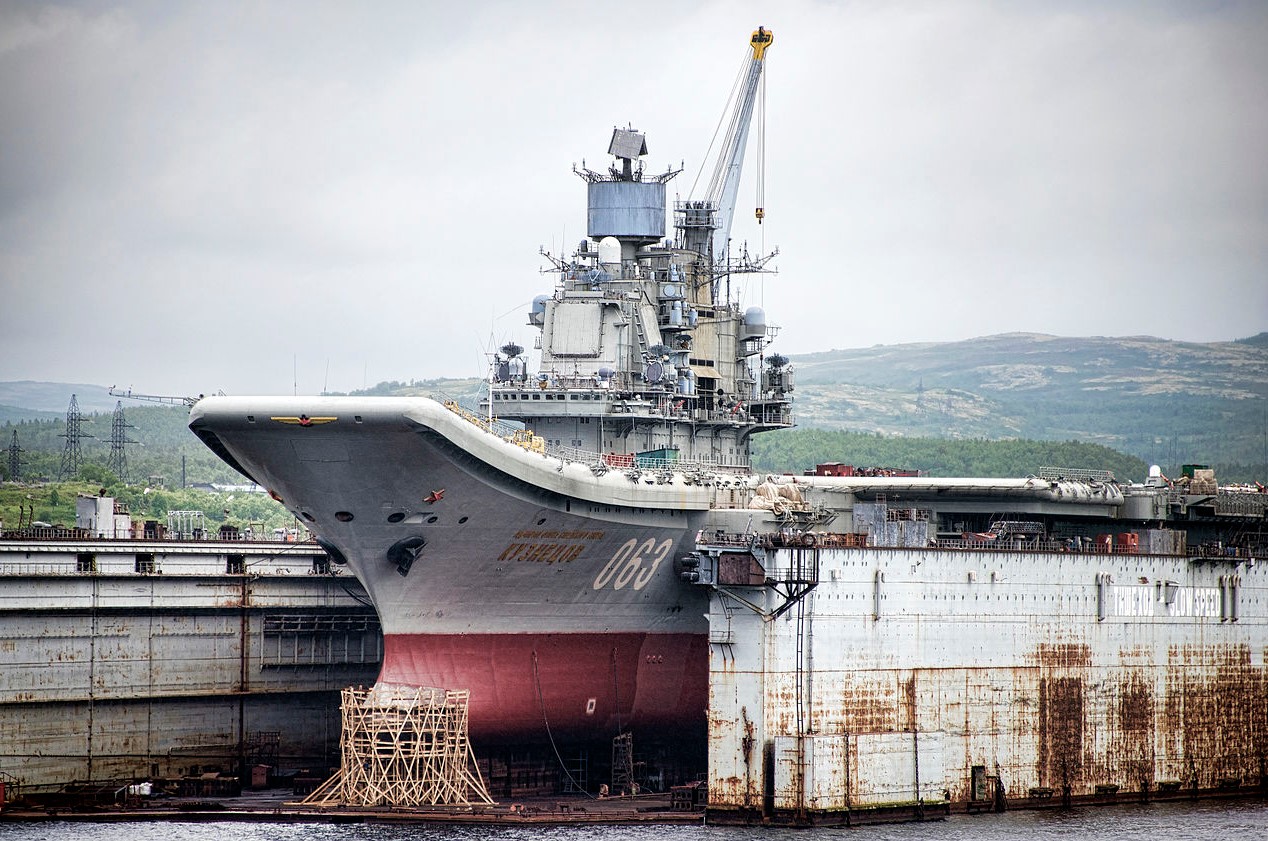 Russia's sole aircraft carrier Admiral Kuznetsov was damaged on Tuesday morning as the 330-meter floating dry dock holding the carrier sank during a float-out operation in Murmansk.
A crane fell onto the aircraft carrier after the dry dock started sinking, leaving a four by five meter hole above the ship's waterline, Russian Sputnik News has reported.
Interfax reported that Russia's biggest floating dry dock, and the only one capable of hosting the likes of Admiral Kuznetsov and nuclear cruiser Pyotr Veliky, started sinking after shipyard workers began floating out the aircraft carrier from the dry dock.
First reports indicate that the incident was caused by a power outage.
A Tass report said that the operation to recover the floating dock PD-50 of the the 82nd repair plant would be challenging and would take anywhere between six months and a year.
Following the incident, Admiral Kuznetsov was towed to a nearby repair plant where it will continue its refit. The carrier started the refit in April 2018 and was expected to be returned to the navy in 2021. It is not clear whether the incident will have an impact on the ship's repair schedule.
Photo: Illustration. Photo: Christopher Michel/WikiCommons