Norwegian frigate collides with tanker after Trident Juncture
Royal Norwegian Navy frigate HNoMS Helge Ingstad collided with an oil tanker in a fjord in Norway as it was returning from NATO exercise Trident Juncture.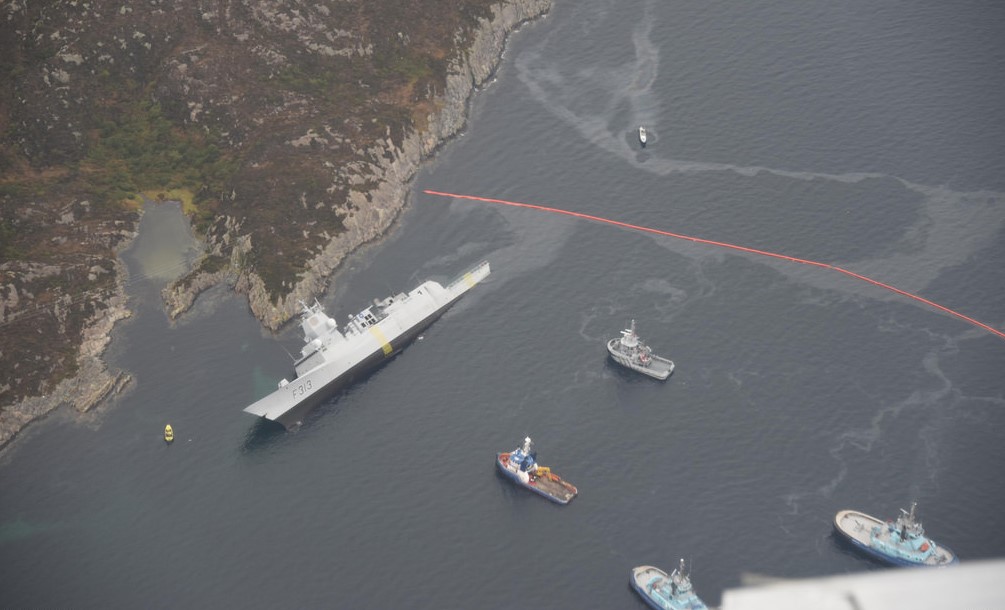 The incident occurred at 4:26 (local time) on November 8 in Hjeltefjorden, north of Sotra, Norwegian Armed Forces said. 
Eight sailors have suffered minor injuries and have been taken care of.
All 137 crew members of the frigate have been evacuated.
After colliding with the Malta-flagged tanker Sola TS and the tug Tenax, the frigate started taking on water.
Aerial footage taken by Norwegian coastal administration aircraft during the day shows the frigate partially submerged sitting on her starboard side on the rocks. The ship's captain decided to beach the ship to prevent it from sinking in deep water.
No oil spill has been reported from the tanker, which was sailing from Equinor's Sture terminal in Øygarden. In connection with the collision, Equinor decided to "gradually shut down operations at Sture." 
The 62,000-ton tanker suffered minor damages and was towed to the terminal.
As informed by the Accident Investigation Board Norway (AIBN), an investigation into the causes of the incident will be launched today, in collaboration with the Defense Accident Investigation Board Norway (DAIBN) and the Marine Safety Investigation Unit (MSIU) from Malta.
Helge Ingstad, the Fridtjof-Nansen class frigate commissioned in 2007, was en route to Haakonsvern naval base after participating in the NATO exercise Trident Juncture.
Update:
Photos shared by the Royal Norwegian Navy show the extent of damage the frigate sustained.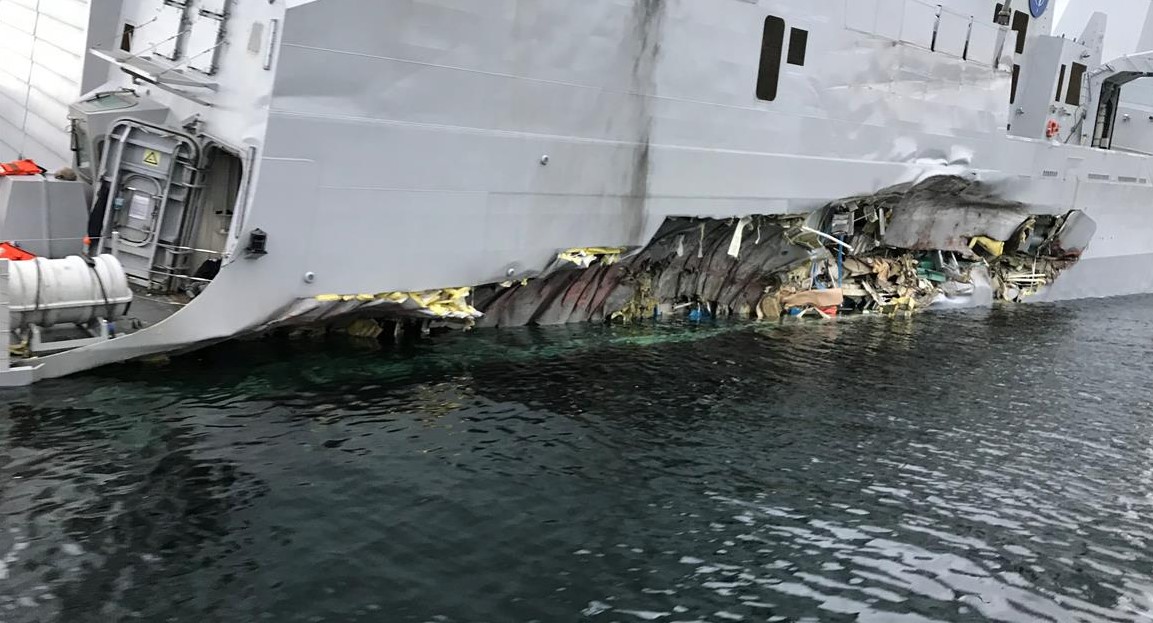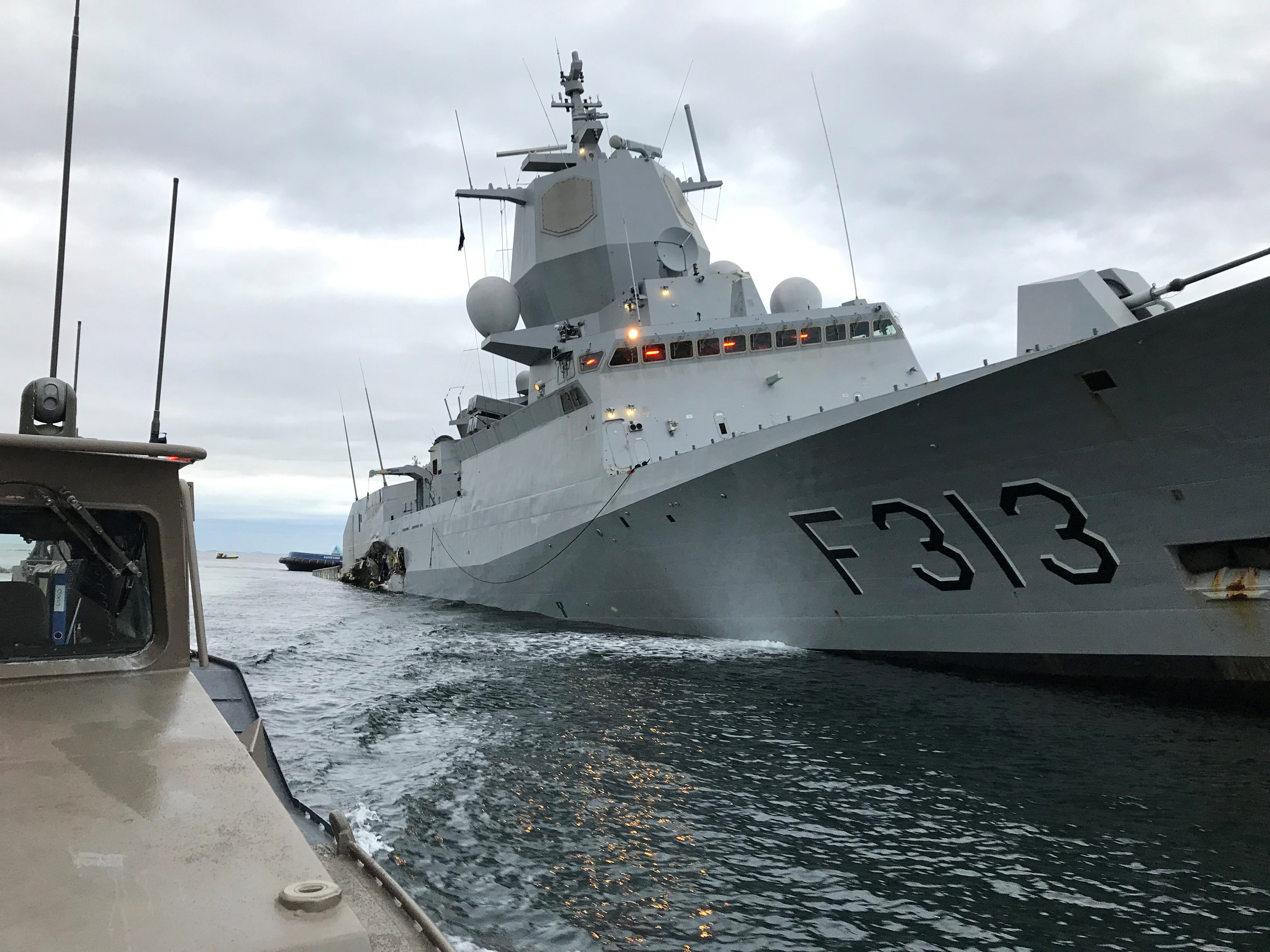 The navy says the frigate is still not stable and that efforts are underway to secure her. Damages on the ship were also recorded with underwater cameras and all actions, which include recovery plans and oil spill containment, are coordinated with the Norwegian coastal administration.