The Republic of Korea Navy received its fourth and final Cheon Wang Bong-class tank landing ship LST-2 on November 21, the country's Defense Acquisition Program Administration (DAPA) announced.
The vessel is named ROKS No Jeok Bong (pennant number 689) and is the third to be delivered by South Korean shipbuilder Hyundai Heavy Industries.
The lead ship in the class, ROKS Cheon Wang Bong was delivered in 2014 by Hanjin Heavy Industries.
ROKS No Jeok Bong is now set to undergo six months of state trials before entering service in 2019. The new class of ships will complement and eventually replace the ROK Navy's Go Jun Bong-class (LST-I) ships which were commissioned in the 1990s.
The 127-meter-long Cheon Wang Bong-class LSTs displace 4,500 tons and carry 300 landing troops, three landing craft, two tanks and eight amphibious assault vehicles. They are capable of operating two helicopters and have a stated top speed of 23 knots.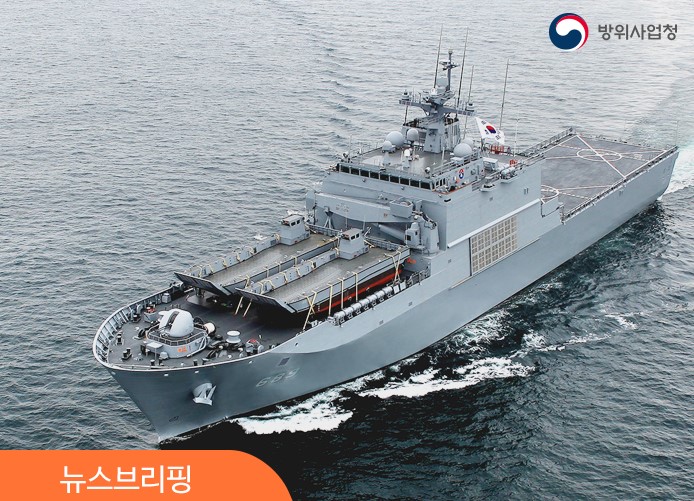 Photo: ROK Navy photo of ROKS No Jeok Bong following the ship's launch ceremony in November 2017