Second Admiral Gorshkov-class frigate starts sea trials
Project 22350 frigate Admiral Kasatonov, the Russian Navy's second Admiral Gorshkov-class frigate, got underway from Saint Petersburg to start builder's trials.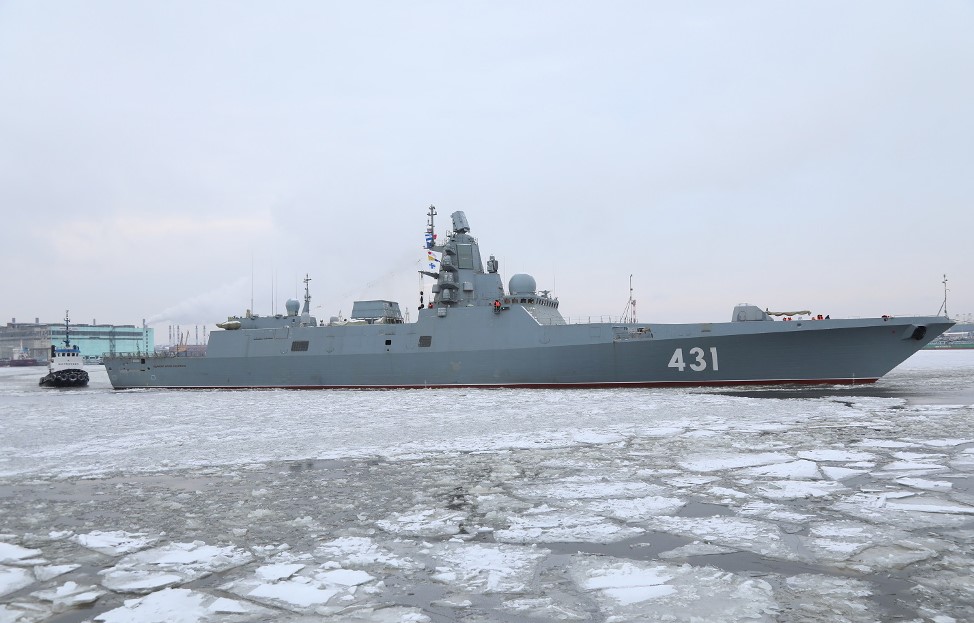 The builder's trials will take place over a three-week time period during which the ship's navigation and communications systems, maneuverability and performance will be tested. The testing program will also include artillery and rocket firing, according to shipbuilder Severnaya Verf.
Admiral Kasatonov is starting sea trials after completing engine room tests in June 2017 and welcoming its crew in November 2017. The frigate is expected to be handed over to the Russian Navy in 2019.
The lead ship in the class – the Admiral Gorshkov – entered service in a ceremony in St. Petersburg on July 28.
Admiral Gorshkov-class frigates measure 135 meters in length, displace 5,000 tons and have a cruising range of over 4,000 nautical miles. They are equipped with anti-submarine and anti-ship missiles. They feature the Poliment-Redut naval air defense system, which was reportedly one of the reasons behind the delay in the delivery of the lead ship in the class, and launchers for 16 Onyx or Kalibr anti-ship missiles. A Ka-27 anti-submarine helicopter will also be embarked.
The lead ship in the class, Admiral Gorshkov, entered service in July this year after beginning construction in 2006 and starting trials in 2015.