Russian Navy's Admiral Essen returns from 300-day Mediterranean mission
The Russian Navy's Black Sea frigate Admiral Essen (751) arrived in Sevastopol on December 26 after completing missions in the Mediterranean, the country's defense ministry said.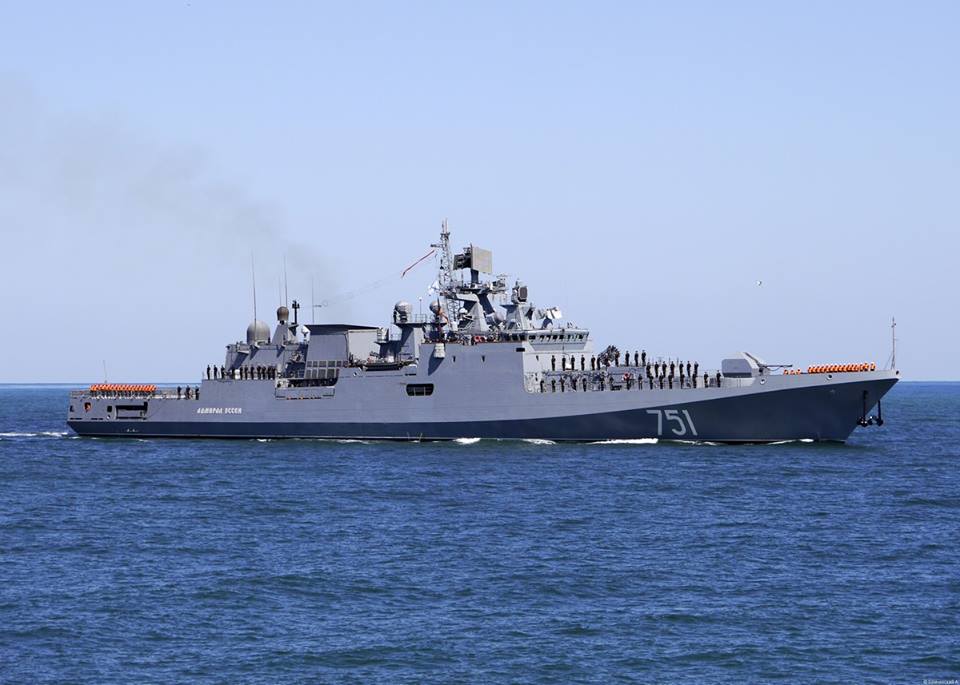 The crew of the frigate performed tasks as part of the country's permanent formation in the Mediterranean Sea from August 2018.
This year, the ship spent about 300 days at sea.
While in the Mediterranean, Admiral Essen participated in the inter-fleet exercise under the direction of the Commander-in-Chief of the Russian Navy.
This included various warfare exercises both as a single ship and as part of a naval group, with artillery firing against naval and air targets. The frigate also practiced anti-submarine warfare.
Commissioned in June 2016, Admiral Essen is the Project 11356 frigate. These frigates are armed with Kalibr-NK cruise missiles and the Shtil-1 medium-range surface-to-air missile system. The frigates are designed for anti-ship and anti-submarine warfare in the high seas, and anti-aircraft actions both independently and as an escort ship. Measuring 124,8 meters in length, the frigates displace 3620 tons.