US Navy tests operational reach of Mark VI Patrol Boats
US Navy's Guam-based Mark VI Patrol Boats recently completed a 500 nautical mile long-range transit, in a test of the boats' operational reach.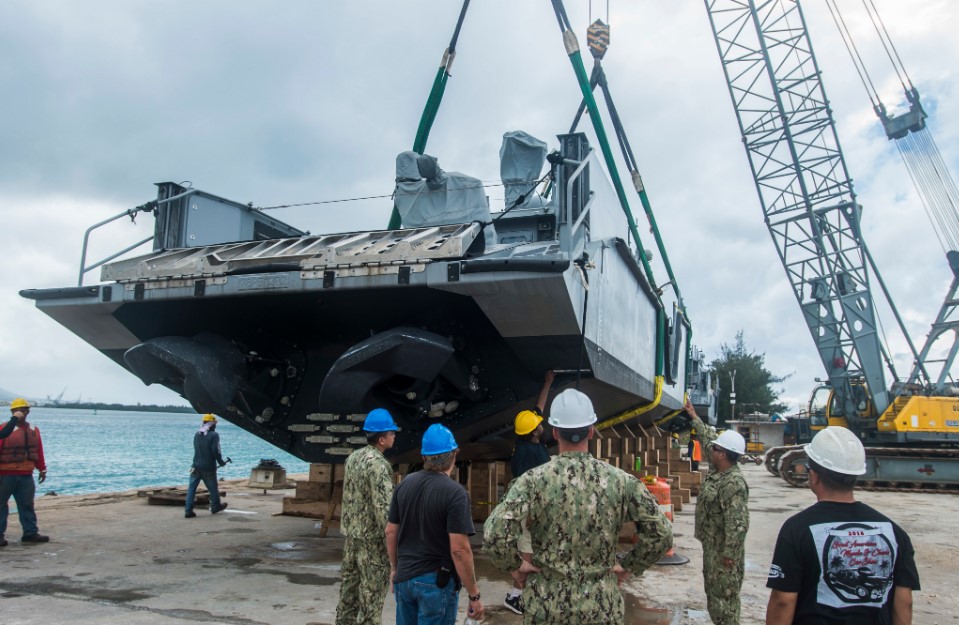 The two Mark IVs, assigned to Coastal Riverine Group (CRG) 1, Detachment (Det.) Guam,helped provide reliable planning factors and considerations to navigate MK VI Patrol Boats to Yap, Federated States of Micronesia.
Mark VI patrol boats have been utilized recently during Super Typhoon Yutu relief efforts in Tinian and Saipan. They were instrumental in delivering service members from joint services, supplies and equipment that was essential in recovery efforts.
"The transit is the longest these boats have ever made in the Pacific," said Lt. Cmdr. Greg Dusetzina, Coastal Riverine Squadron 3 Alpha, officer in charge. "It's incredibly valuable to test the endurance of these boats, which will give the crews and leadership confidence in the platform and thereby expanding the operational reach of MK VI to our close and valued partners in the Federated States of Micronesia and Palau."
The transit tested the operational reach of the Mark VI Patrol Boat while taking into consideration the effects of fuel burn rates, crew fatigue, weather and boat reliability.
During the transit, the patrol boats accomplished an average speed of 25 knots with well-kept conditions for the crew.
The Mark VI is an 85-foot patrol craft fitted with a Mark 38 25mm gun on the bow, and an ability to reach speeds in excess of 35 knots. The craft provides the navy the continued ability to patrol waterways for the purpose of protecting coalition forces and vital infrastructure.