Thailand welcomes South Korean-built frigate
The Royal Thai Navy welcomed its first South Korean-built frigate in a ceremony at the Sattahip Naval Base on January 7.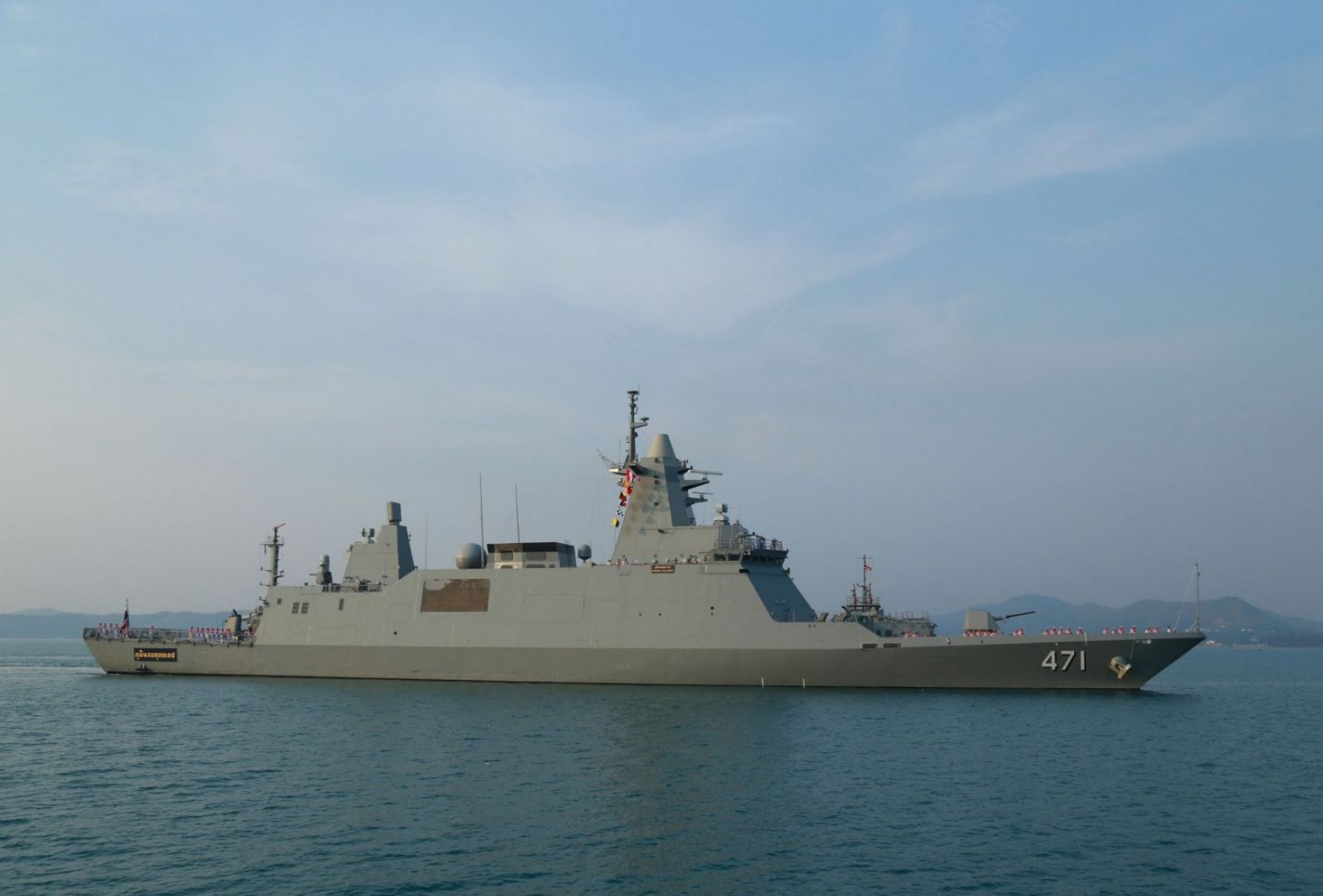 Named after the late King Bhumibol Adulyadej, the frigate was built by Daewoo Shipbuilding & Marine Engineering's (DSME's) under a US$410 million contract from August 2013.
HTMS Bhumibol Adulyadej is the first of two ships to be built for Thailand. The second vessel in the class is to be built locally under a transfer of technology agreement.
The DW3000 multipurpose frigate was officially delivered to the Royal Thai Navy in a ceremony in December after being launched in January 2017.
Previously known as Tachin, Bhumibol Adulyadej is based on the South Korean KDX-1 destroyer design, measures 122.5 meters in length and has a crew of 136.
The frigate displaces 3,650 tons and is expected to be equipped with a 76mm gun, an 8-cell vertical launch system, Harpoon anti-ship missile launchers, a Phalanx close-in weapon system, and decoy launchers.