German Navy Sea Lynx makes emergency landing in Kiel
A German Navy Sea Lynx helicopter was forced to make a "safety landing" at the Kiel airport on January 16, the navy has informed.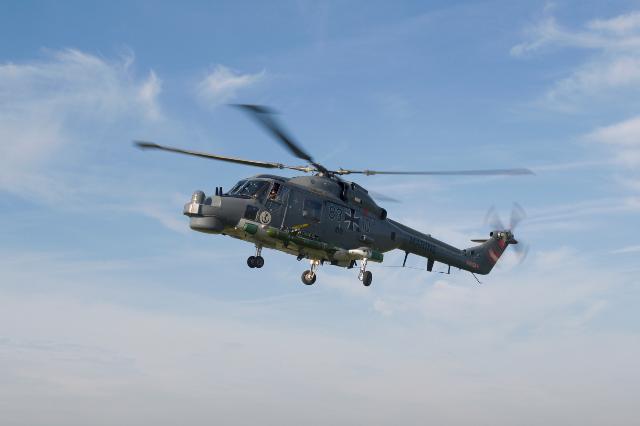 The helicopter was conducting training with tender FGS Werra in the Kiel Bight when the crew noticed a warning light in the cockpit. The crew then proceeded to land at the nearest airport, according to procedure.
The warning light indicated to an overheating of the engine and Kiel firefighters were alarmed. The firefighters and helicopter crew inspected both engines of the helicopter and found no damages. None of the four crew of the helicopter were injured, the navy said.
The navy noted that the Marinefliegergeschwader 5 (navy aircraft squadron) would inspect the aircraft to determine the cause of the alarm.
The German Navy operates 22 Sea Lynx helicopters which are due to retire in 2025. The country is currently in the process of releasing a request for proposals for their replacement which is expected to be released early 2019.