Australian Navy farewells final Bell 429 helicopter
The Royal Australian Navy's last Bell 429 helicopter made its final public appearance at the Australian International Airshow 2019 at Avalon, Victoria.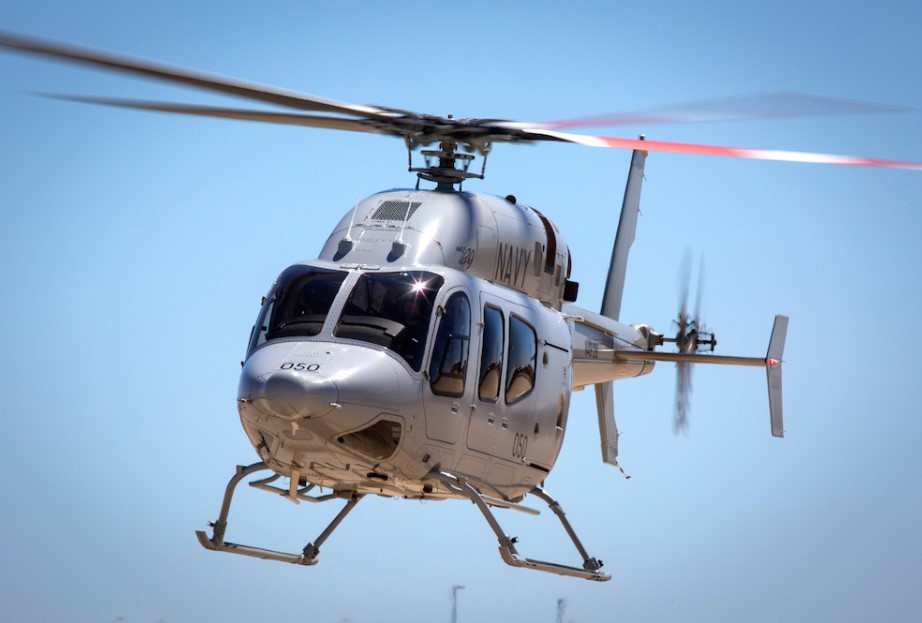 Originally commissioned into service in 2012, Navy's 723 Squadron operated the Bell 429s to maintain and develop the skills of junior helicopter aircrew.
"We trained junior aircrew in the Bell 429 to improve and maintain their skills," said pilot training instructor Lieutenant Cliff Gaudie.
"The Bells were great little helicopters that enabled young naval pilots and aircrew the chance to hone their skills before they started flying the MH-60R Seahawks or the MRH-90 helicopters.
"Leasing them from Raytheon has been a perfect arrangement to provide this vital capability in a cost effective model and the Raytheon guys have been very responsive to our needs.
The Bells flew over 10,000 hours, helping the navy train more than 100 aircrew.
"We have provided support to some of the most senior defense officers, including the Governor General during the 2012 Narrabri floods," Lieutenant Gaudie said.
"It's a little sad to see the last Bell go, but they're being replaced by even more capable training helicopters, the EC-135T2+, parked right next to us here at Avalon."
The Australian International Airshow is being held at Avalon from 26 February to 3 March 2019.