Russia launches seventh Improved Kilo-class submarine Petropavlovsk-Kamchatsky
Russian shipbuilder Admiralty Shipyards launched the first of a second batch of Improved Kilo-class submarines in a March 28 ceremony in St. Petersburg.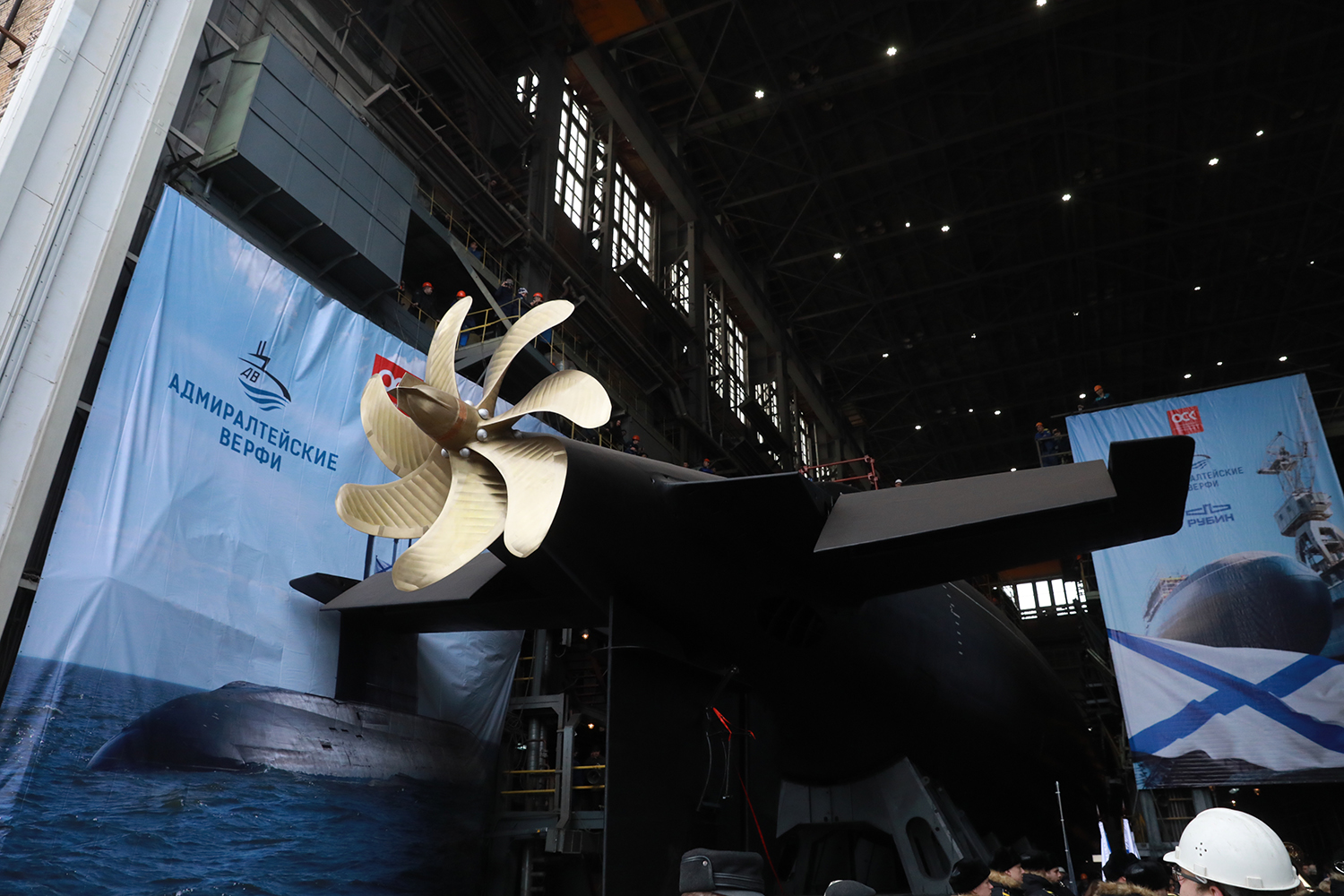 Petropavlovsk-Kamchatsky will also be the first Project 636.3 to be built for the Vladivostok-based Pacific Fleet.
The first six units in the class were built for the Black Sea fleet.
Petropavlovsk-Kamchatsky was launched after officially starting construction in a keel laying ceremony in July 2017. The keel for Volkhov, the second boat from the second batch, was also laid at the time.
The lead boat is scheduled to be handed over to the Russian Navy by the end of the year.
Admiralty Shipyards said it was also in the process of constructing the third and fourth (ninth and tenth overall) submarines in the class. They will be named Magadan and UFa, it was revealed.
Improved Kilo-class submarines are armed with 18 torpedoes and eight surface-to-air missiles. The vessels can accommodate a crew of 52 submariners and can stay at sea for 45 days.
They displace 4,000 tonnes when submerged and reach speeds of "over 17 knots", according the Russian Navy. The submarines are also equipped with Kalibr-cruise missiles which are fitted on Russian nuclear-powered Oscar-class submarines.