Ukraine launches new reconnaissance ship in Kyiv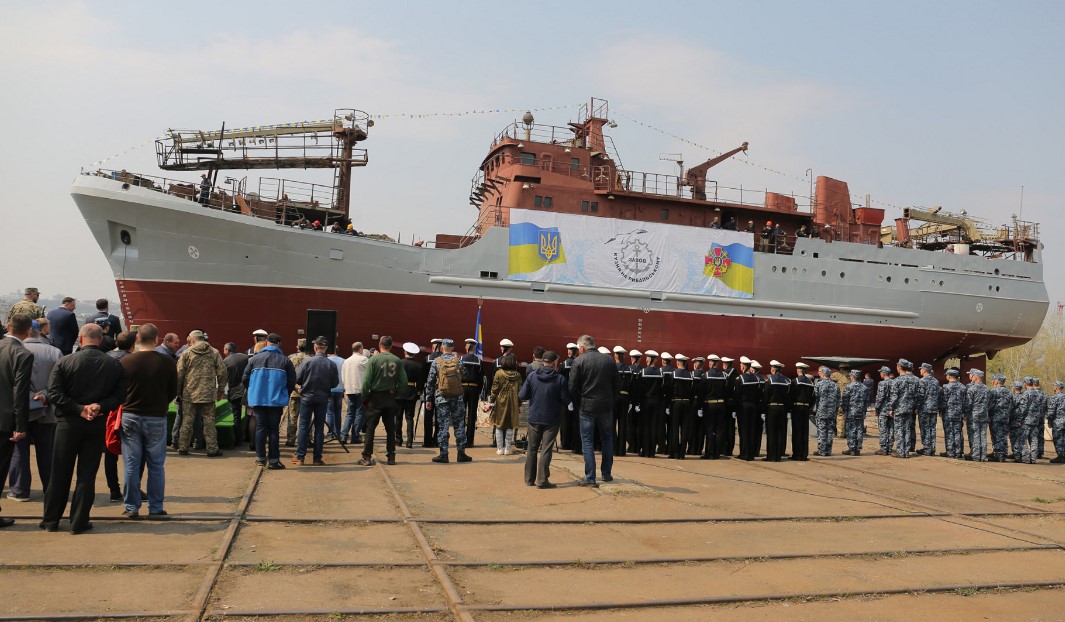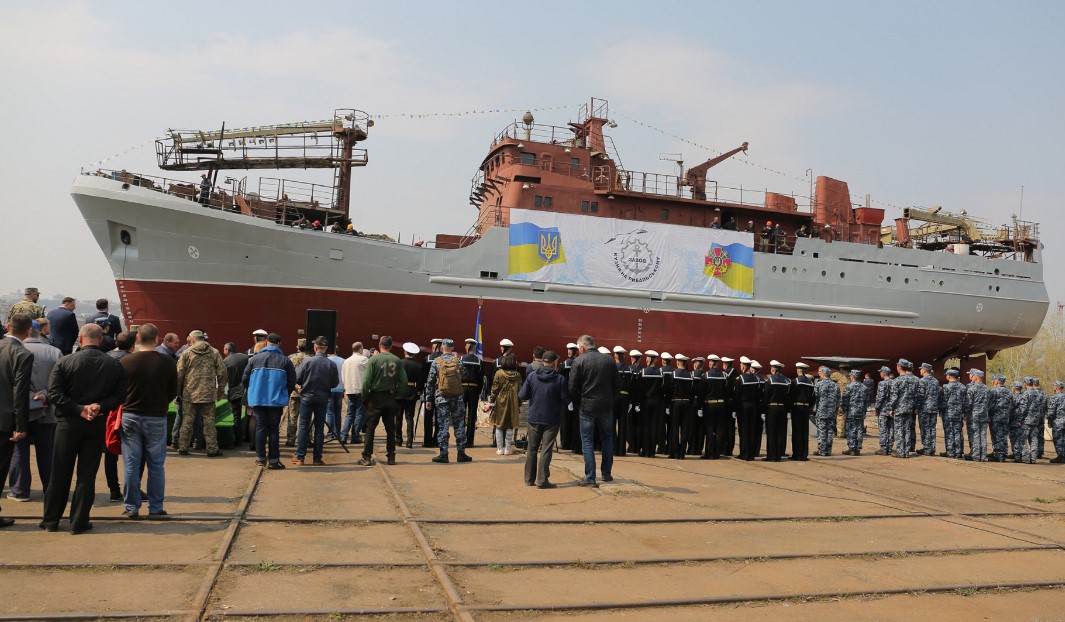 Ukrainian shipbuilder PSC Kuznya on Rybalsky launched a new medium reconnaissance ship for the Ukrainian Navy on April 23.
Video of the launch and images were shared by the Ukrainian defense ministry but no vessel specifics or delivery schedules were revealed.
As pointed out by Ukrainian Military Portal, the new reconnaissance ship is based on the Project 502EM model which, according to shipbuilder specifications, measures 54.8 meter in length, displaces 1,220 tons and has a range of 7,200 miles.
Reconnaissance ships are often referred to as spy ships and are used to gather intelligence on adversaries.