Petropavlovsk-Kamchatsky, the first of a batch of planned six Improved Kilo (Project 636.3) submarines for the Russian Navy's Pacific Fleet, has started sea trials.
The boat got underway from the Admiralty Shipyards' St. Petersburg yard on August 16, some five months after it was launched.
Construction of the Petropavlovsk-Kamchatsky started in July 2017 under a two-boat contract the Russian defense ministry signed with Admiralty Shipyards and Armur Shipbuilding Plant in September 2016.
The submarine will complete builder's trials in a single period at sea and will not return to the factory for the duration of the tests. The shipbuilder said the boat would return to the yard to prepare for state trials and subsequent delivery.
According to Admiralty Shipyards, the Petropavlovsk-Kamchatsky features upgrades to the ship's systems in order to improve some technical parameters and living conditions for the crew. The submarine has an autonomy of 45 days, a stated diving depth of 240 m and the maximum depth of 300 m.
The boat's range at a cruising speed of 7 knots is 7,500 nautical miles.
The first batch of Improved Kilos, which are often dubbed as "Black Holes" because of their stealth qualities, are already in service with the Russian Navy's Black Sea fleet.
Improved Kilo-class submarines have six torpedo tubes and can carry 18 torpedoes and eight surface-to-air missiles.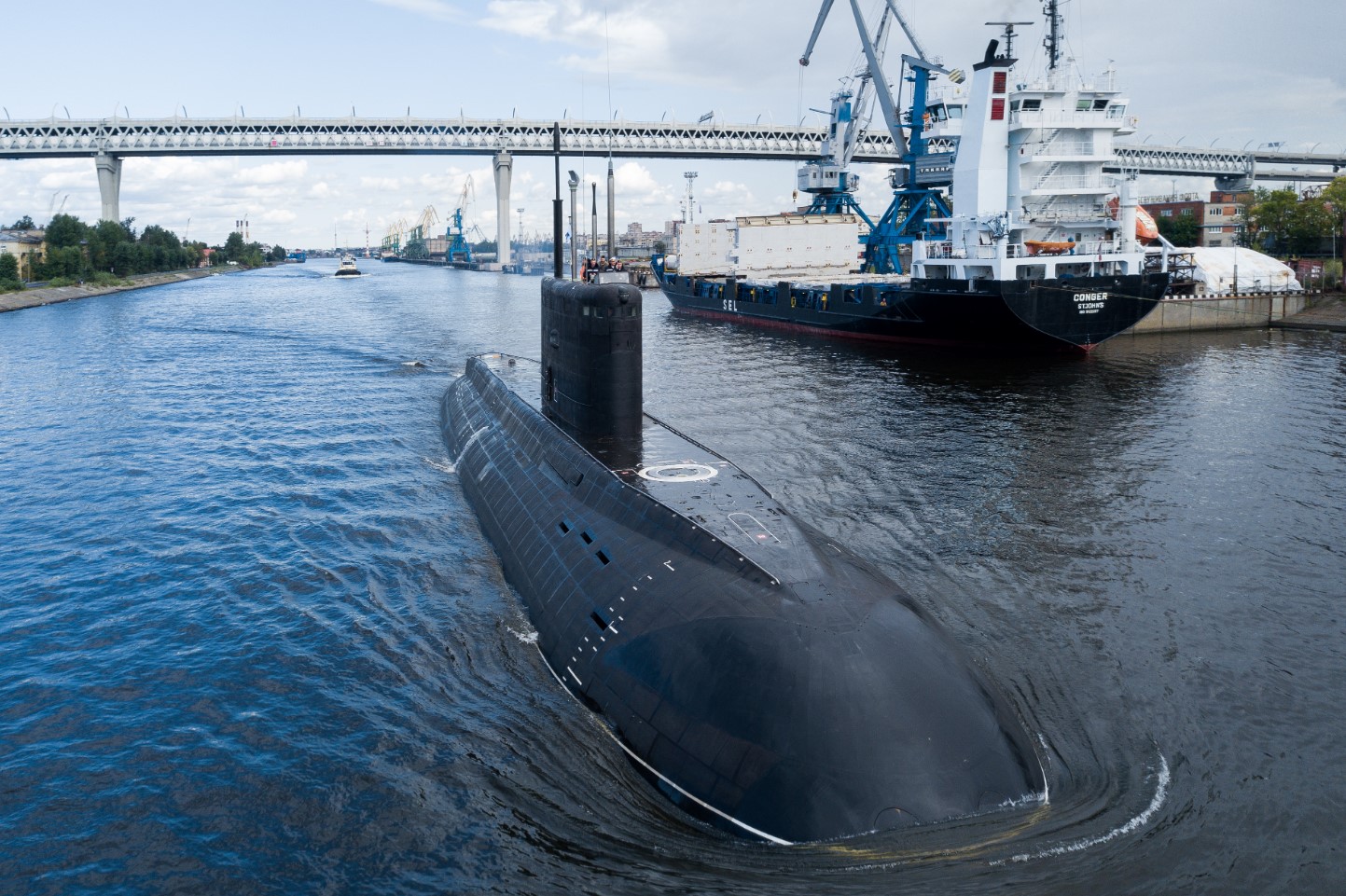 Photo: Photo: Admiralty Shipyards