Russian shipbuilder Amur Shipbuilding has launched the country's ninth Steregushchy-class (Project 20380) corvette, four years after construction start.
Named Hero of the Russian Federation Aldar Tsydenzhapov, the ship honors the Russian Pacific Fleet sailor who sacrificed his life to save other shipmates after a fire broke out on destroyer Bystry in September 2010.
The corvette is the third in its class to be built by Amur Shipbuilding and the third to join Russia's Pacific Fleet.
Sovershennyy and Gromkiy, the first two Pacific Fleet units in the class, entered service in 2017 and 2018.
Hero of the Russian Federation Aldar Tsydenzhapov will undergo further outfitting work before starting trials. The ship is expected to enter service in 2020, according to the Russian defense ministry.
Designed by the Almaz Central Marine Design bureau, Project 20380 corvettes displace 2,200 tons at full load and reach speeds of up to 27 knots.
They are equipped with the Redut air defense system and the Uran anti-ship missile system, which is a ship-launched version of the Zvezda KH-35U subsonic cruise missile. The corvettes also feature a hangar and flight deck for the Ka-27 naval helicopter.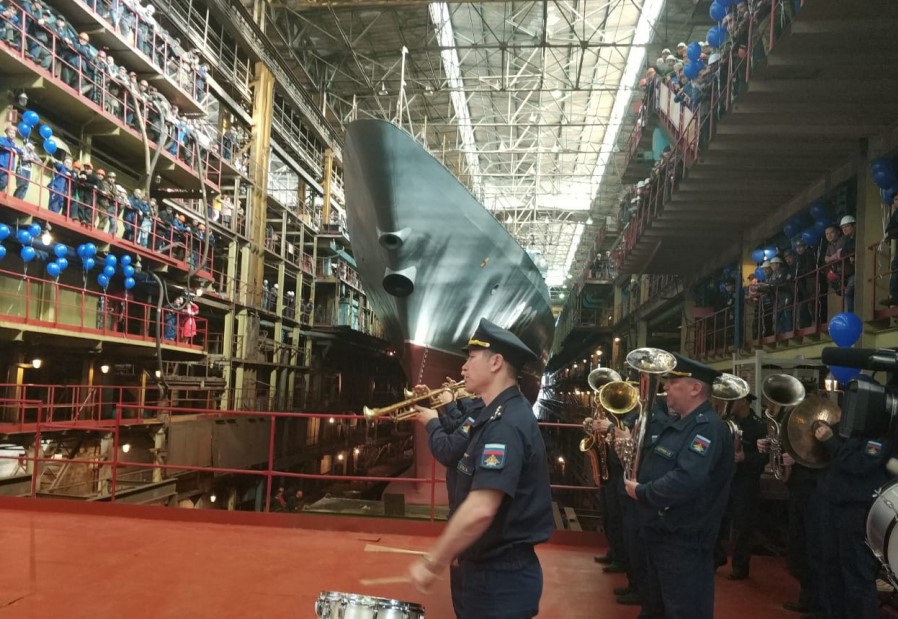 Photo: Photo: Russian defense ministry