Russian task group escorted through English Channel
A Russian Navy task group composed of frigate Yaroslav Mudryy, tanker Yelnya and the seagoing tug Viktor Konetsky has transited the English Channel under the watchful eye of Royal Navy offshore patrol vessel HMS Mersey.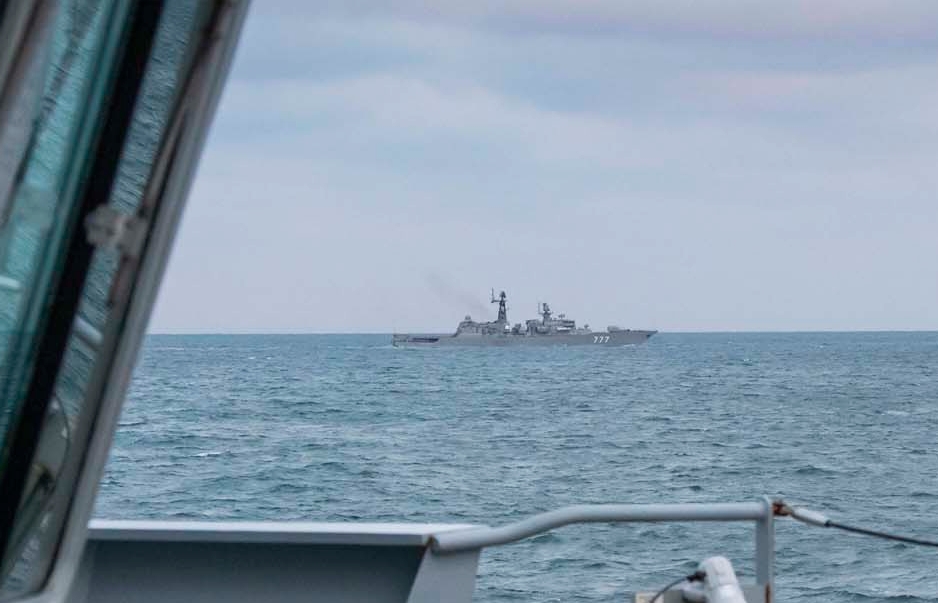 The Neustrashimyy-class frigate and her escorts made the transit en route to the Indian Ocean where exercises with India are planned.
HMS Mersey met up with the Mudryy on Saturday as the trio entered the UK's area of interest on Saturday – and stuck with them as they continued through Dover and into the Channel.
She completed her shadow mission on October 7 when the Russians left UK waters.
Mersey was conducting a fishery enforcement patrol, ensuring trawlermen abide by fishing rules in UK waters when she received the task to meet up with the Russians.
Although devoting most of her time to safeguarding UK fishing stocks, HMS Mersey has had a varied and busy year, including escorting other Russian warships, exercises with the Irish Navy and offering support to Border Force in dealing with illegal migration in the Dover Strait.
In addition to the joint Indo-Russian exercise INDRA, Yaroslav Mudryy is expected to take part in exercises with the Chinese PLA Navy in the coming months.