Philippine Coast Guard gets patrol boat from Japan
The Philippine Coast Guard (PCG) has received a 15-meter patrol boat and an x-ray inspection machine from the Embassy of Japan in the Philippines.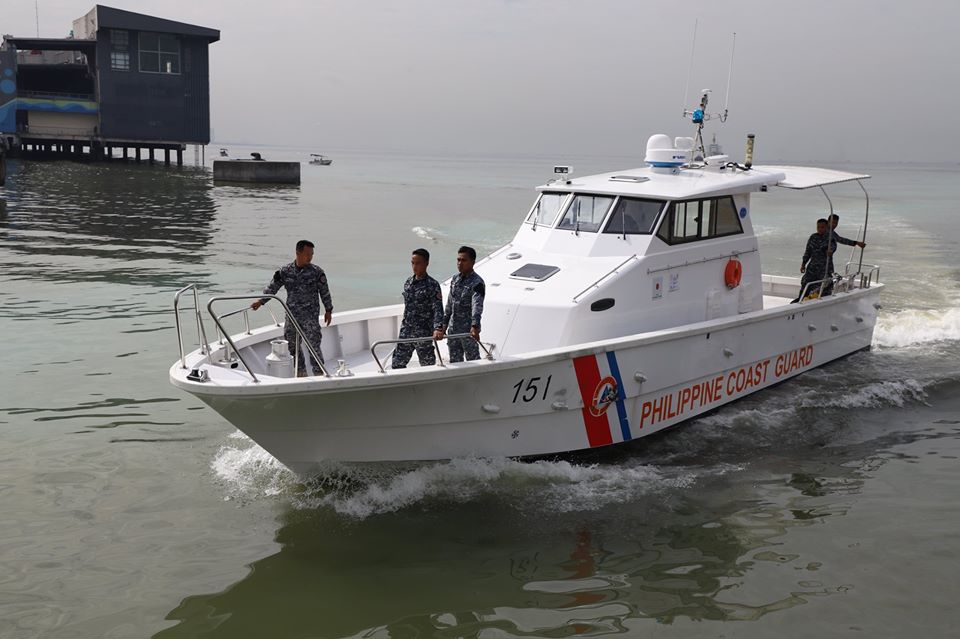 The handover ceremony was held at the PCG National Headquarters on November 11, 2019.
As explained, the patrol boat and the x-ray inspection machine are aimed at further enhancing maritime safety, maritime security, and maritime law enforcement, as well as marine environmental protection and maritime search and rescue of the country.
With a capacity of up to 14 crew, the 15-meter patrol boat runs at 29 knots and is suitable for quick-response operations and retrieval missions. It is also capable of accosting alleged terrorists, intruders, and/or poachers within the Philippine territory.
The x-ray inspection machine, on the other hand, is compact and battery-operated equipment suitable for inspection in high or narrow places. It is controlled using a remote with a distance of up to 20 meters, which provides real-time inspection images.
Minister Masahiro Nakata of the Ministry of Economic Affairs, Embassy of Japan, said that the nation is looking forward to boosting its strategic relations with the Philippines on evolving challenges in the future, specifically in protecting its territorial waters and marine resources.
"Our commitment to the Philippines is far from over. Rest assured that we will further support the operations of the PCG by providing high-quality assets and by instilling the latest maritime know-hows to its technical personnel," Minister Nakata said.
"Our strong cooperation with Japan aids our efforts in preventing terror attacks, specifically kidnap for ransom within Philippine waters which, not only enhances maritime security, but also increases the number of economic undertakings in the region," PCG Commandant Vice Admiral S Joel Garcia added.