New Project 12700 minesweeper delivered to Russian Navy
The Sredne-Nevsky Shipyard, part of the United Shipbuilding Corporation, has handed over to the Russian Navy the newest Project 12700 Aleksandrit-class minesweeper Vladimir Yemelyanov.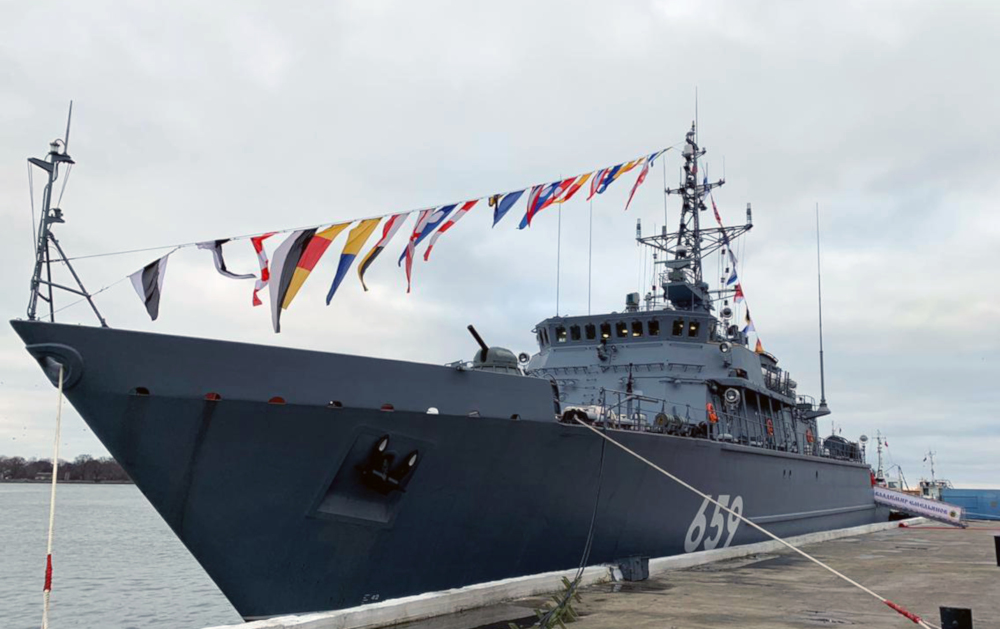 The flag raising ceremony for the newbuilding took place in Baltiysk, the main base of the Baltic Fleet in the Kaliningrad region, on December 28, 2019.
Vladimir Yemelyanov is the third ship of Project 12700 built at the abovementioned shipyard for the navy.
In 2016, Sredne-Nevsky delivered the lead ship of the class, the minesweeper Alexander Obukhov. In January 2019, the Alexandrit-class vessel Ivan Antonov was commissioned.
Project 12700 minesweepers have the largest fiberglass body in the world, according to the Russian defense ministry. A monolithic-fiberglass hull provides for greater survivability during mine countermeasure operations and weighs less than a low-magnetic steel hull.
With a displacement of 890 tons, the Project 12700 minesweepers feature a length of 62 meters and a width of 10 meters.
The ships of this class are designed to provide mine protection of naval bases, coastal sea areas, detect and destroy mines, provide mine protection for ships in transit, exclusive economic zone and mineral deposits at sea, carry out mine reconnaissance, lay minefields. During low mine threat periods, the ships can be used both for protection of a water area and training purposes.
The Russian Navy plans to build a total of 40 Project 12700 mine countermeasures vessels.
Naval Today Staff