Palfinger to provide cranes for Australian Guardian-class patrol boats
Palfinger's marine business and local sales and service partner Palfinger Australia has been contracted by Austal to supply cranes for new Guardian-class patrol boats.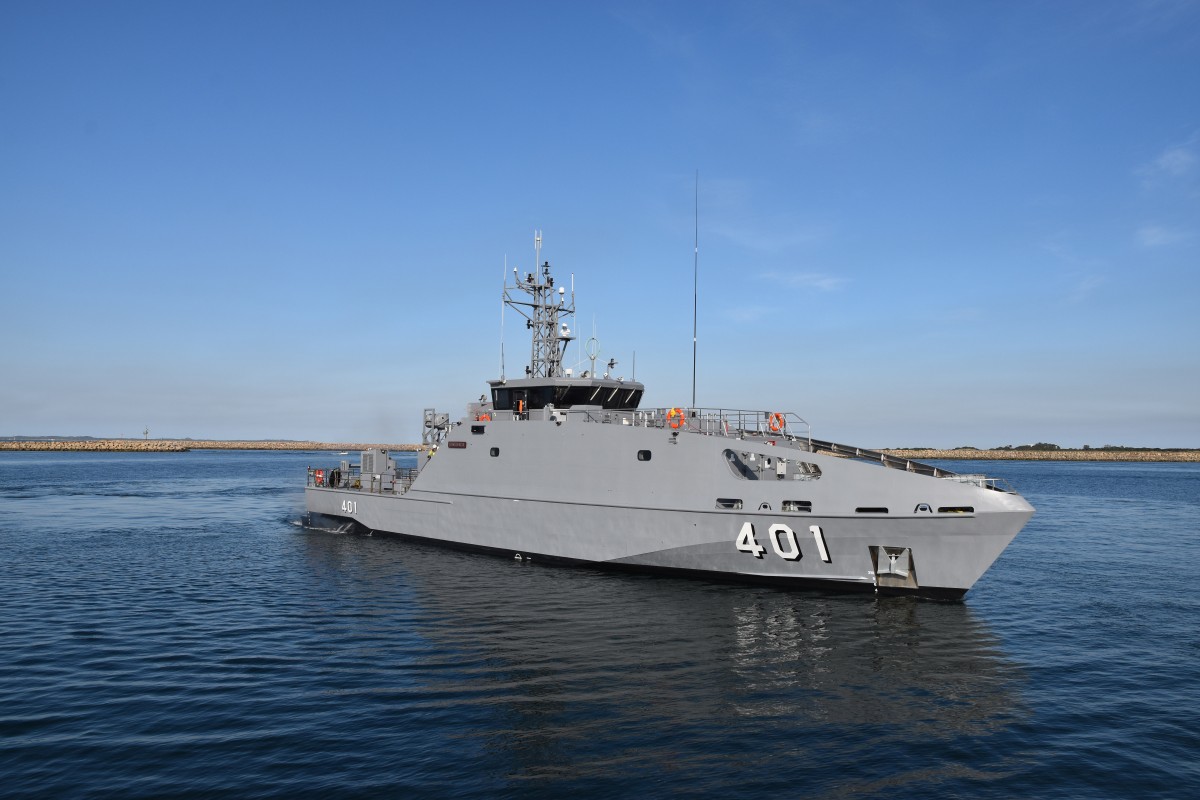 By 2023, a total of 21 PK15500M foldable knuckle boom cranes will be delivered to the shipbuilder.
The order, for which Austal is designing 21 Guardian Class Patrol Boats, serves 13 Pacific Island nations and Timor Leste safeguarding the sea.
The PPBR project, in turn, is part of the Commonwealth's Pacific Maritime Security Program (PMSP) that aims to enhance maritime security cooperation across the South Pacific.
Since 2018, Palfinger has already equipped nine of Austal's new 39.5 m steel hull boat designs with the foldable knuckle boom cranes. These fulfill multiple lifting applications while at sea or at anchorage.
"Palfinger has been a long-term supplier of Austal and our various Patrol Boat platforms, with the Guardian Class Patrol Boats (GCPB) being the latest successful project," Nathan Foster, Senior Procurement Specialist at Austal, said.
"We are very proud that Austal has given us yet another possibility to support them with this large-scale project not only as a … crane supplier, but also as their lifecycle support partner," adds Franz Schnöll, Palfinger's Sales Director Marine- and Wind Cranes, commented.
The new Guardian class patrol boat is based on Austal's patrol boat design platform, originally developed for the Australian Customs Service (now Australian Border Force) and is 39.5 metres long with a beam of 8 metres and a loaded draft of 2.5 metres. It is capable of traveling at 20 knots and at 12 knots possesses a 3,000 nautical mile range. Each vessel can accommodate 23 people.
The vessels are under construction at Austal's dedicated Pacific Patrol Boat Replacement Production Facility at Naval Base, in Western Australia and will be supported by Austal's service centre located in Cairns, Queensland.
All vessels are expected to be delivered by 2023.
---
Related:
Australia delivers third Guardian-class patrol boat to Tonga
Solomon Islands receives Austal-built patrol boat RSIPV Gizo
Australia delivers third Guardian-class patrol boat to Tonga