Royal New Zealand Navy takes delivery of new tanker
South Korean shipbuilder Hyundai Heavy Industries (HHI) has delivered HMNZS Aotearoa, a new Polar-class logistics support vessel, to the Royal New Zealand Navy.
The delivery ceremony for the newbuild was held in Ulsan on 8 June, after the ship completed a series of sea trials.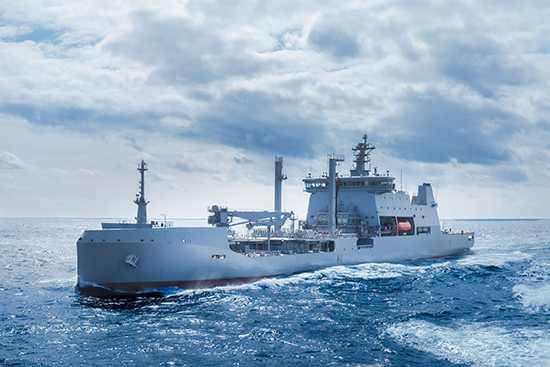 On 10 June, the HMNZS Aotearoa departed South Korea, bound for New Zealand, despite challenges and uncertainties caused by the coronavirus.
With a length of 173 metres and a width of 24 metres, the 26,000 tonne tanker and replenishment ship is said to be the largest the navy has ever operated.
The ship was launched in April last year and her formal naming ceremony was held in South Korea in October 2019.
Aotearoa is a purpose-built, technologically enhanced asset that will add real value to the Royal New Zealand Navy's combat operations, humanitarian relief functions and operational and training support. She will provide global sustainment to New Zealand and coalition maritime, land and air units, and United Nations security operations through resupply of ship and aviation fuel, dry goods, water, spare parts and ammunition.
She has advanced design and capability features including ice-strengthening and 'winterisation' features for operations in Antarctica. She is also able to carry up to 22 containers of supplies and has the ability to produce 100 tonnes of fresh water each day.
Aotearoa will carry 9,500 tonnes of fuel enough to 'fill up' a frigate like Te Mana or Te Kaha almost 14 times. And she will be able to carry and operate a Navy Seasprite or RNZAF NH90 helicopter. Aotearoa will have a core crew of 64 plus 11 flight crew.
To be homeported in New Plymouth, Taranaki, Aotearoa will replace the fleet tanker Endeavour that decommissioned in December 2017 after more than 30 years of service.