Philippine Navy ship on lockdown after coronavirus outbreak onboard
The Philippine Navy's Rizal-class patrol corvette BRP Quezon (PS-70) has been placed on lockdown due to a recent coronavirus outbreak on board the ship, the Philippine News Agency said.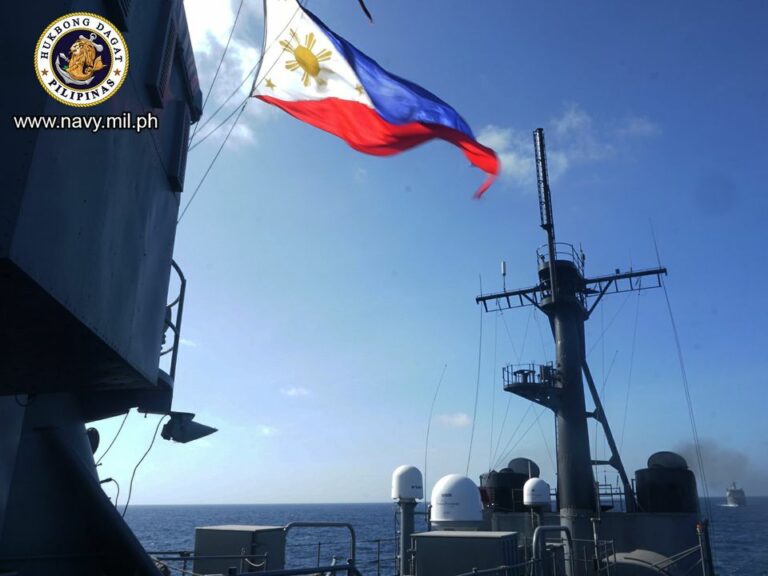 The ship was placed on Level 1 Status which means it cannot be deployed for missions, according to the navy.
In late September, 22 crew members aboard the ship tested positive for COVID-19 in San Fernando, La Union. They are now in isolation facilities inside the Naval Base Cavite, being monitored by the Fleet Medical Unit (FMU) of the Philippine Navy.
The crew members are to be transferred to quarantine facilities located in the capital of the Philippines, Lt. Commander Maria Christina Roxas, Philippine Navy public affairs office chief, said last week.
Meanwhile, the 25 other crew members of BRP Quezon who tested negative for COVID-19 will remain inside the vessel for a strict 14-day quarantine period.
On 22 September, BRP Quezon was conducting a passing exercise (PASSEX) with another Philippine Navy vessel, BRP Jose Rizal (FF150), in the vicinity of Fuga Island in Aparri, Cagayan.
The navy's brand new frigate Jose Rizal reached the Philippine waters from a short lay-over in Guam following its successful participation in the Rim of the Pacific (RIMPAC) Exercise 2020 in Hawaii.
Luckily, all 125 personnel aboard the frigate have tested negative for coronavirus, Roxas confirmed.
The BRP Jose Rizal was allowed to dock at the Alava Wharf only after the results of the coronavirus tests were available.