French Navy's new FREMM frigate Alsace conducts 1st sea trials
Alsace, the first of two multi-mission air-defense frigates in the FREMM program being built for the French Navy, has carried out its first sea trials.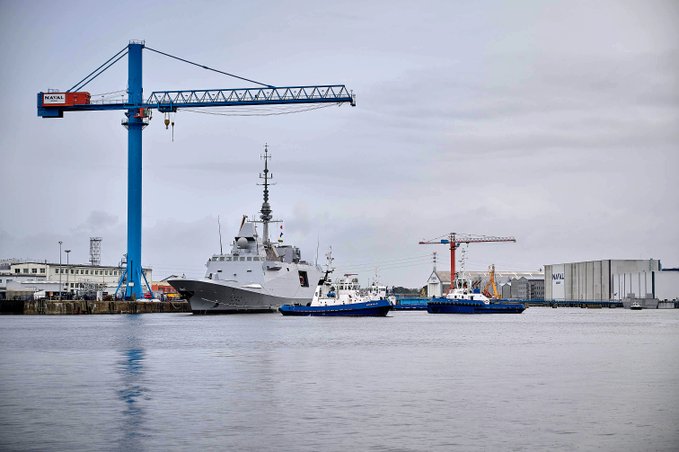 The newbuilding — which is also the seventh French frigate of the FREMM program — left the Naval Group site in Lorient, France, on 5 October 2020 for its first sea trials campaign.
The sea trials took place off the coast of Lorient under the supervision of OCCAR FREMM Programme Division with the support of the French Defence Procurement Agency (DGA) and the French Navy.
As explained, the main objectives of the trials were to carry out the propulsion and navigation performances and test the integration of the combat system.
Further tests and trials of various systems, including the combat nanagement system, will continue in the coming weeks, according to OCCAR.
Launched in April 2019, Alsace is scheduled for delivery in 2021. It benefits from the same anti-submarine warfare performance as the previous units of the series as well as from enhanced air defense capabilities.
Alsace's role will be to ensure the air defense of major units such as the Charles de Gaulle aircraft carrier of the landing helicopter docks (LHDs) as part of a naval or amphibious naval group, Naval Group explained.
The FREDA frigates feature advanced weapon systems, such as Heracles Multifunction Radar, ASTER 15/30 Missiles, Exocet MM40 Missiles, MU 90 Torpedoes, and have increased performance of the combat system and communications.
The final French FREMM Frigates (FOS 1 FREDA), named Lorraine, is planned to be delivered by the end of 2022 with the same reinforced air defence capabilities as Alsace.