Royal Navy's final River-class OPV leaves Glasgow shipyard
HMS Spey (P234), the Royal Navy's fifth and final River-class Batch 2 offshore patrol vessel (OPV), departed BAE Systems' shipyard in Glasgow on 28 October on her delivery voyage to her new home of Portsmouth Naval Base.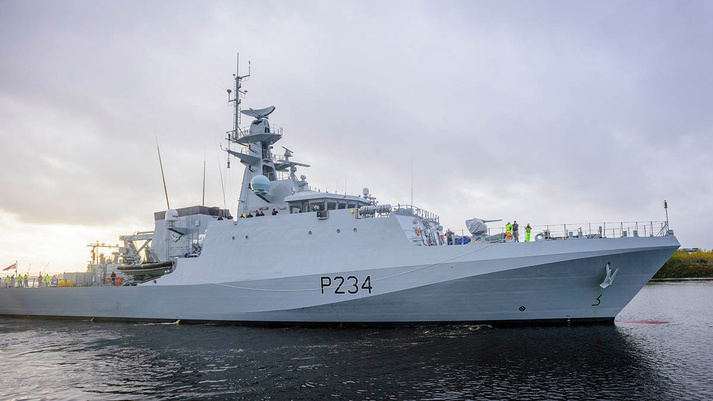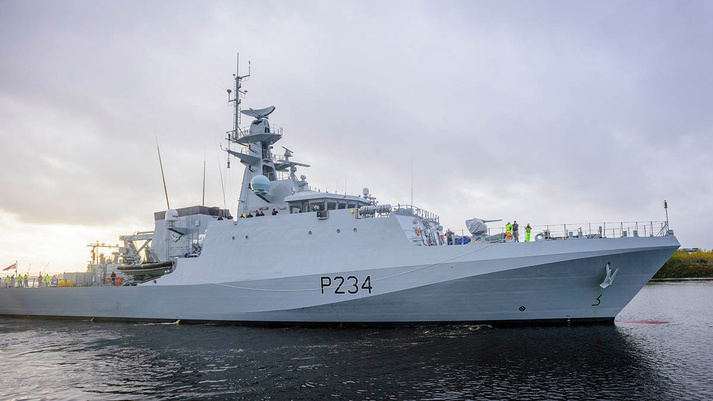 HMS Spey's departure marks the completion of the Batch 2 OPV programme build phase, which has seen BAE Systems design, construct, commission and deliver five River-class OPVs to the Royal Navy in six years.
"Working collaboratively with the Royal Navy, the UK Ministry of Defence and our suppliers, we have successfully overcome this year's COVID-19 challenges to deliver this strategically important programme which will benefit and protect our nation's interests at home and abroad," Mike Macfarlane, OPV Delivery Director, BAE Systems Naval Ships, commented.
Having recently completed a programme of successful sea trials to fully test the vessel, the 90-metre-long HMS Spey will now join her four sister ships in the Royal Navy fleet.
Upon arriving into Portsmouth, HMS Spey will be officially handed over to the Royal Navy. Once commissioned, she will enter a period of ship's staff workup and her first maintenance period under the Contractor Logistics Support programme (CLS) which will be delivered by BAE Systems' Maritime Services business, which delivers upkeep and maintenance for the entire Royal Navy surface fleet based at Portsmouth.
Thanks to a urea filter which reduces nitrogen oxide emissions from the diesel generators by about 90%, HMS Spey will be one of the most environmentally friendly ships to join the fleet, according to BAE Systems.