South Korea launches 2nd KSS-III submarine
South Korean shipbuilder Daewoo Shipbuilding & Marine Engineering (DSME) has launched the Republic of Korea Navy's second 3000-ton KSS-III submarine.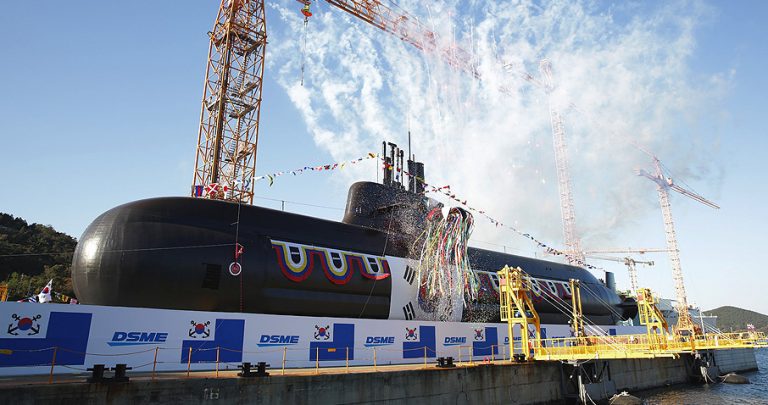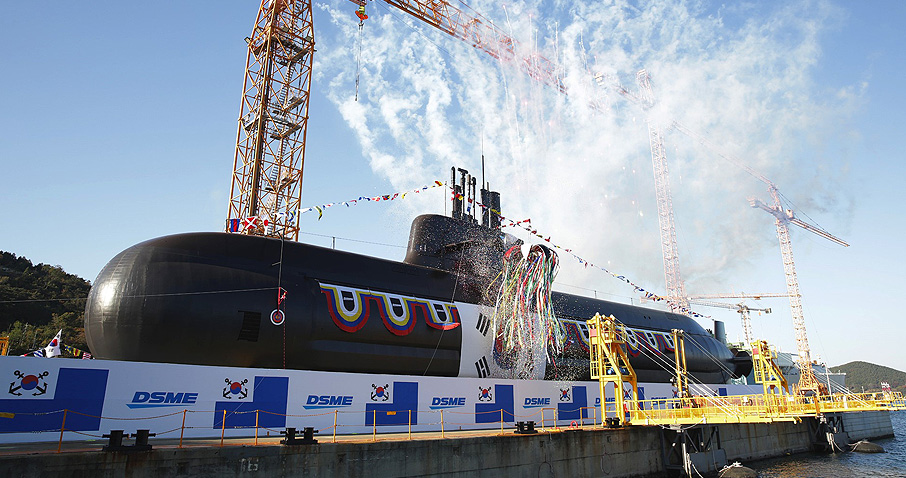 The launching ceremony for the second Dosan Ahn Changho-class — upgraded Changbogo III or KSS-III — submarine took place at the Okpo shipyard in Geoje on 10 November 2020.
Named ROKS Ahn Mu (SS-085), the newbuild is the second South Korean mid-sized submarine designed and built locally, using domestic technology such as the sonar system.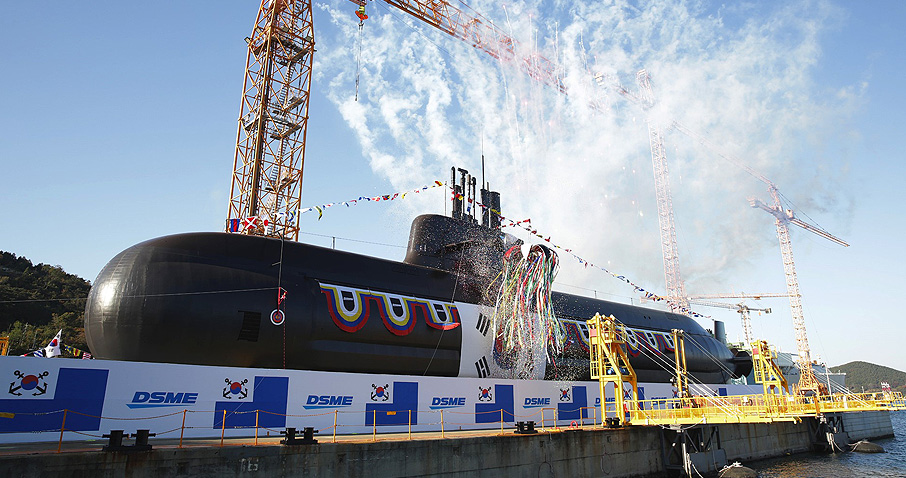 The unit features a length of 83.3 meters, a width of 9.6 meters, and can reach a speed of 20 knots when submberged. Additionally, the new diesel-electric air-independent propulsion submarine can accommodate up to 50 people.
It is expected to be delivered to the navy in 2022.
Back in 2018, DSME launched the lead submarine in the class, Dosan Ahn Chang-ho (SS-083). The submarine is scheduled to be ready for service by the end of this year.
The third unit, to be named ROKS Yi Dong-nyeong (SS-086) is being built at Hyundai Heavy Industries (HHI) yard.
A total of nine indigenously built KSS III diesel-electric attack submarines are planned for construction at DSME and HHI yards. They are part of the ROK Navy's attack submarine program which, once complete, will equip the service with a total of 27 submarines built in three phases.
With a lengthened hull, the Batch II Dosan Ahn Changho-class submarines are expected to incorporate further upgrades such as the locally developed lithium-ion battery system that would enable them to stay submerged for extended periods of time. They will also have improved sonar and combat systems performance. What is more, the second batch is expected to have 10 vertical launch cells, compared to 6 on the first batch of submarines.