The Canadian Coast Guard has taken the delivery of the CCGS Jean Goodwill, the second of three medium interim icebreakers to join the fleet after completing refit and conversion work at Davie Shipbuilding in Lévis, Quebec.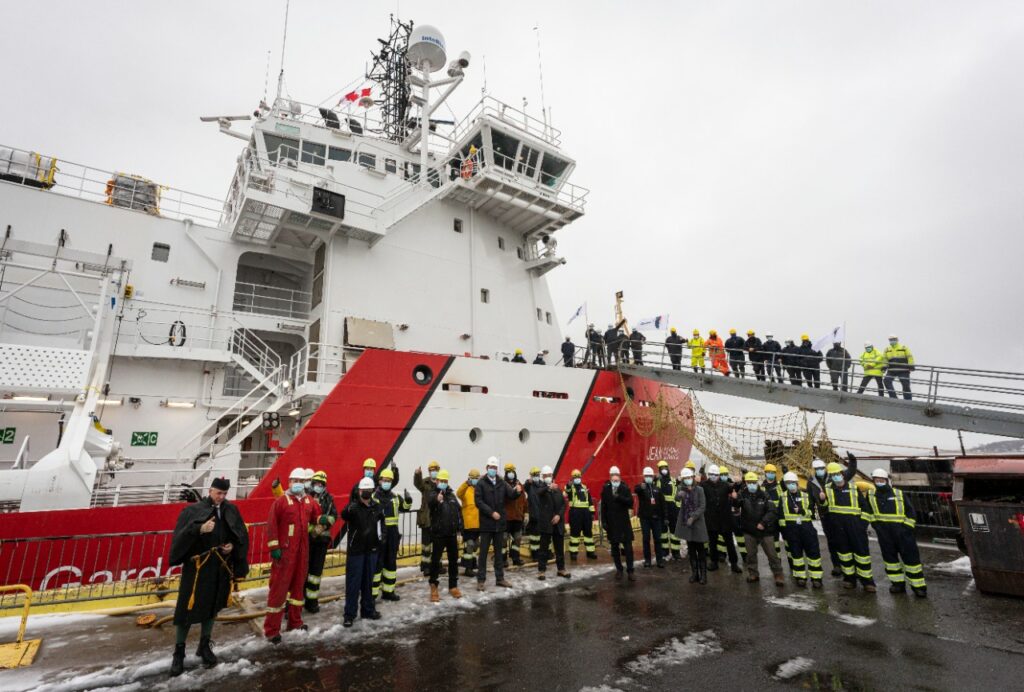 Back in August 2018, the Canadian government awarded Chantier Davie a $610 million contract for the acquisition of three icebreakers and work to prepare the first ship for service in the Canadian Coast Guard.
The first of the three icebreakers, CCGS Captain Molly Kool, entered into service in late 2018. The third icebreaker, CCGS Vincent Massey, is expected to join the fleet in 2021.
The three icebreakers will be part of the national coast guard fleet which carries out icebreaking duties in Atlantic Canada, the St. Lawrence and the Great Lakes during the winter, and in the Arctic during the summer. In addition to icebreaking, the vessels will support other coast guard programs, such as search and rescue and environmental response.
The icebreakers are equipped with a removable towing notch, located at the rear of the vessel. This notch greatly enhances the vessel's icebreaking capabilities, according to the coast guard.
They measure 93.7 metres in length and 18 metres in width. The vessels have 18,278 horsepower, and are equipped with twin propellers and twin rudders behind, providing the vessel with a high degree of manoeuvrability.
Additionally, each of the three vessels has a cruising speed of 12 knots, a maximum speed of 16 knots, and can maintain a speed of 3 knots through ice up to 1 metre thick.
CCGS Jean Goodwill 
The CCGS Jean Goodwill is named in honour of the late Jean Goodwill, an Officer of the Order of Canada. Goodwill was a Cree nurse from the community of Little Pine Nation in Saskatchewan who in 1954, became Saskatchewan's first Indigenous woman to finish a nursing program.
Goodwill is also a founding member of the Aboriginal Nurses Association of Canada and a contemporary pioneer of public health services for Indigenous peoples.
The conversion work and refit completed on the CCGS Jean Goodwill included enhancing icebreaking capabilities and endurance, upgrading the propulsion control system, navigation and communication electronics, improvements to the galley and increased crew accommodation capacity.

The CCGS Jean Goodwill, along with its sister ships, CCGS Captain Molly Kool and the future CCGS Vincent Massey will support icebreaking operations while new ships are being built and the existing fleet undergoes repairs and planned maintenance periods, the coast guard said.
The CCGS Jean Goodwill will be based in Dartmouth, Nova Scotia and is expected to start assisting icebreaking operations in early 2021.
Photo: Canadian Coast Guard