On 17 December 2020, the Royal Navy commissioned HMS Tamar, the fourth new River-class patrol ship, during a short ceremony in Portsmouth.
Twelve months to the day that ten sailors mustered in a dry dock in Glasgow and began Tamar's transformation from lifeless hull to warship, the 2,000-tonne vessel joined the navy as a fully-fledged member of the Overseas Patrol Squadron.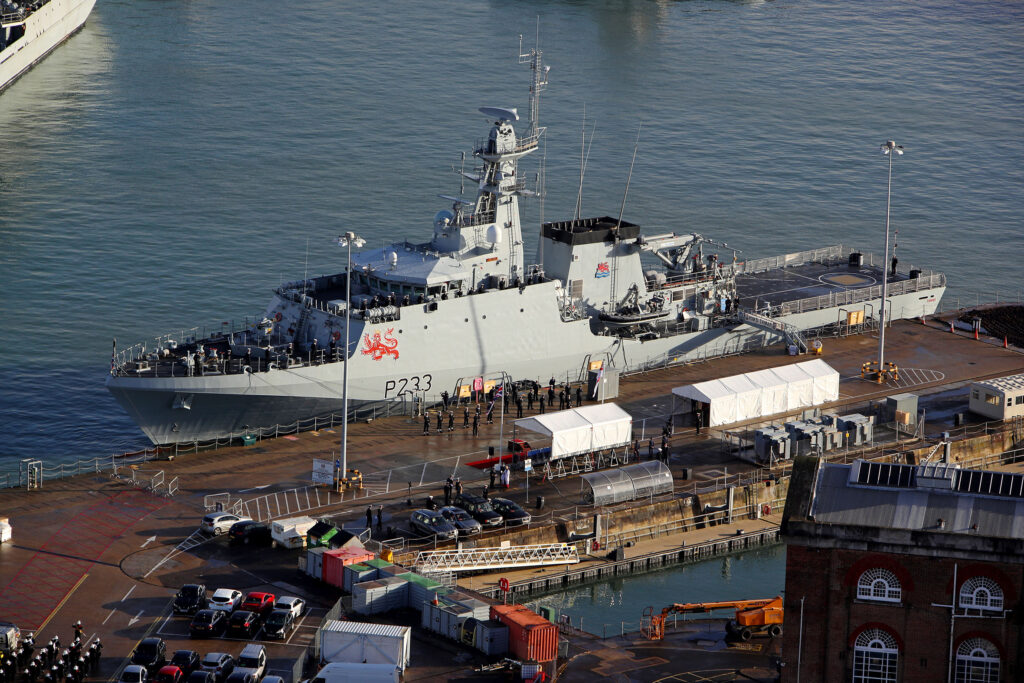 Tamar is the fourth of five Batch 2 River-class OPVs to join the Fleet, having arrived in Portsmouth from BAE Systems' shipyards on the Clyde at the end of March.
"We've transformed Tamar and her ship's company into an effective force since moving on board earlier in the year and we're eager to take her into active operations wherever we are sent," Lieutenant Commander Michael Hutchinson said on the occasion.
In March 2019, the Royal Navy held a naming ceremony for HMS Tamar.
As with her sisters, Tamar has a mess deck for 50 embarked marines or other personnel, in addition to accommodating about 50 crew on board at any time. The total ship's company stands at around 75, allowing personnel to rotate for leave or training courses and the ship to maintain about 300 days at sea annually.
The final River-class ship, HMS Spey, which was delivered to Portsmouth at the end of October, is expected to join the operational fleet in 2021.