Thales has been selected to supply NS50 radars for next-generation mine countermeasures vessels (MCMV) ordered by the navies of Belgium and the Netherlands.
As informed, a total of 12 newbuilds will be equipped with NS50 radars for air & surface surveillance with fire control capabilities.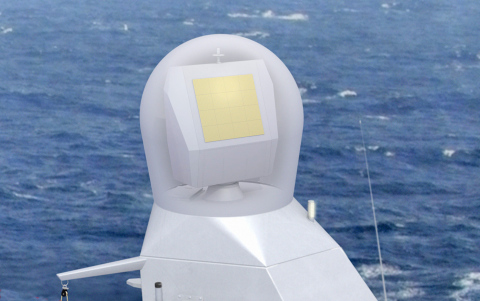 According to Thales, the NS50 radar provides a complete and high level of self-protection capability against air and surface threats for this category of MCM vessels.
The NS50 is said to be the world's first compact, multi-mission 4D Active Electronically Scanned Array (AESA) radar available in the market for smaller vessels offering both air and surface surveillance with missile and gun fire control.
"Navies are facing more complex, smaller, agile and faster moving simultaneous threats. The compact NS50 is a game changer – it brings the benefit of multi-mission air and surface surveillance, as well as fire control to combat boats, MCM vessels, OPA's and various other platforms," Serge Adrian, Senior Vice-President Surface Radar activities, Thales, said.
12 minehunters
Kership, a subsidiary of the shipyards Naval Group and Piriou, will be building the twelve minehunter vessels.
The contract for twelve MCMV for the Belgian and Royal Dutch navies has been awarded in May 2019 and will span over more than ten years. 
After a design period of two years, Belgium Naval & Robotics (BNR) — Naval Group / ECA Group consortium — will lead the production phase, which will be executed by Kership.
Six ships will be delivered to the Belgian Navy and six to the Royal Netherlands Navy with a first delivery scheduled for September 2024.
They will be equipped with a complete drone module containing a total of more than eighty underwater, surface and aerial drones entirely dedicated to mine hunting.
Last May, BNR successfully passed the « systems functional review » and now the consortium is preparing the "preliminary design review" for the end of 2021.