Philippine Navy's second Jose Rizal-class guided missile frigate BRP Antonio Luna (FF-151) will be delivered one month ahead of the contractual delivery date, the navy revealed.
FF151 is scheduled to sail out of Ulsan, Korea on 5 February 2021, and is expected to arrive in Subic, Philippines, on 10 February. The newbuild was originally slated for delivery on 6 March 2021.
"After the mandatory Coronavirus 2019 (COVID-19) RT-PCR tests and quarantine of the crew, the PN will conduct the formal commissioning ceremony of FF151," the navy said.
The announcement comes after the navy inspection team approved for delivery and acceptance the future BRP Antonio Luna at the Hyundai Heavy Industries (HHI) shipyard. The inspection was conducted from 25 to 29 January.
"The 2nd frigate has satisfactorily passed all vessel performance test protocols," Rear Admiral Alberto Carlos, the Chairman of the Frigate Technical Inspection and Acceptance Committee, stressed.
"Moreover, we are happy to report that the HHI has provided additional equipment and sustainment items, more training activities, and ship design improvements, which are over and above its contractual obligations. HHI's goodwill gesture has an estimated value of USD 7.4 million."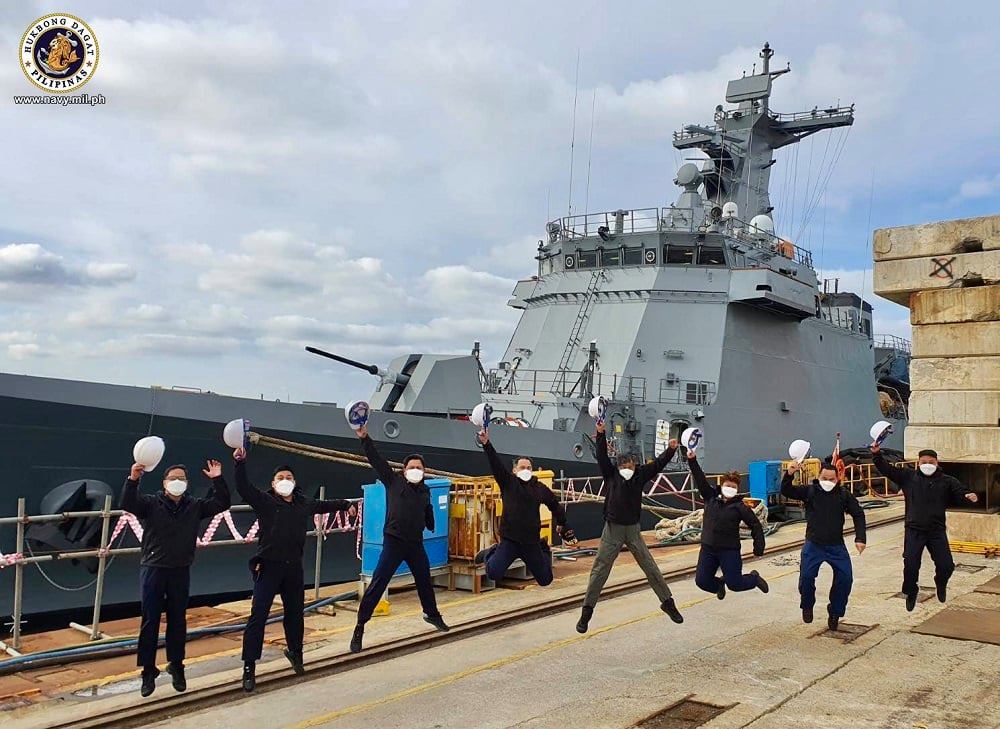 Launched in November 2019, the newbuild is the second of two 2,600-ton multi-mission frigates ordered by the Philippine Navy from HHI as part of the navy's two-unit Frigate Acquisition Project. 
The first frigate, BRP Jose Rizal (FF150), was delivered and commissioned in July 2020.