Austal wins contract for US Navy's 15th EPF
Shipbuilder Austal USA has secured a $235 million undefinitised contract by the US Navy for the detailed design and construction of the 15th expeditionary fast transport (EPF) vessel.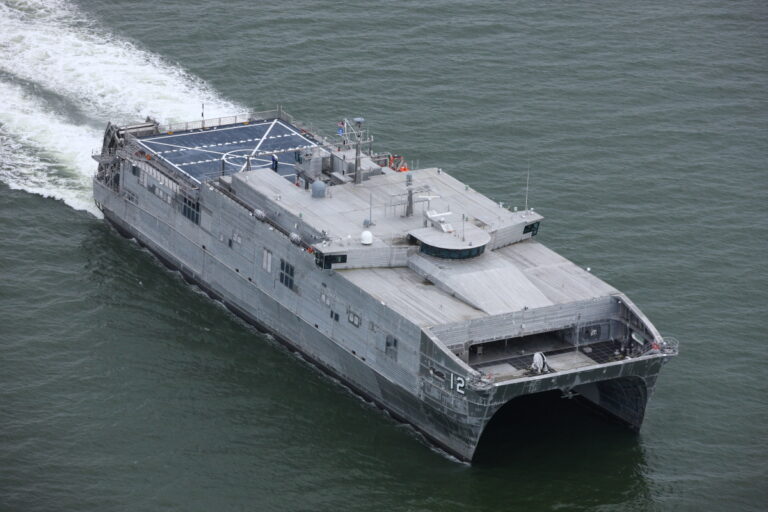 Work is expected to be completed by March 2024, according to the US Navy.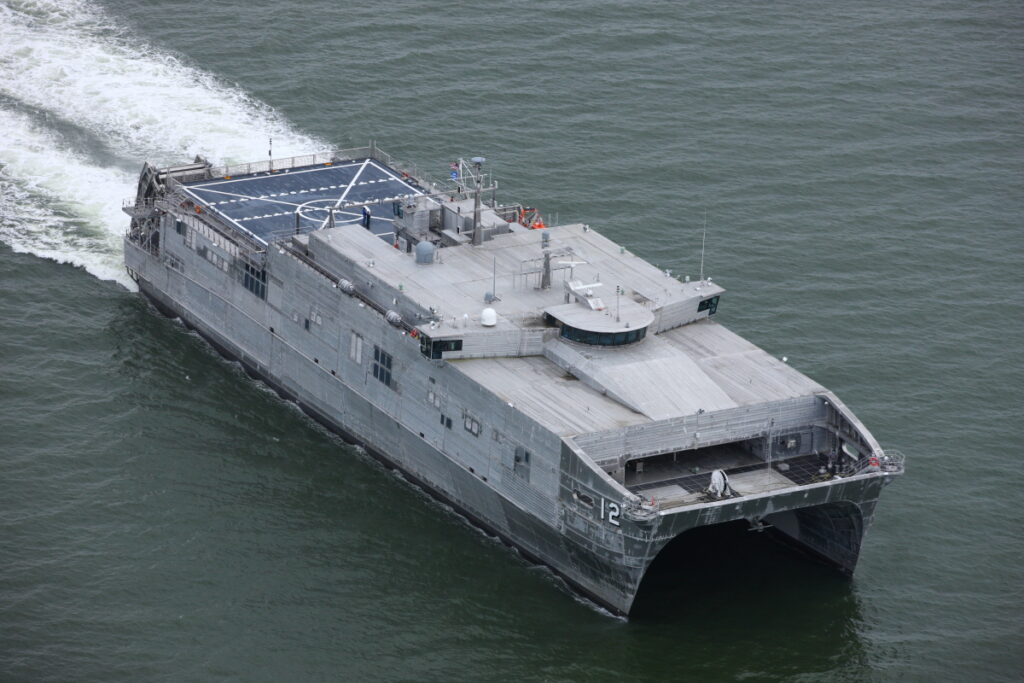 The yet-unnamed vessel is designed to provide high-speed, shallow draft transportation capability to support the intra-theater maneuver of personnel, supplies and equipment for the US Navy, Marine Corps, and US Army.
The Spearhead-class EPF is a 103-metre high-speed aluminium catamaran with a large, 1800 square metre cargo deck, medium-lift helicopter deck and seating for 300+ embarked troops.
Austal USA has delivered twelve expeditionary fast transport units to the US Navy since 2012 from the company's Mobile, Alabama, shipyard.
"The EPF has made a real difference to military operations and other humanitarian and disaster relief missions over many years now, and this additional vessel contract reflects the continuing confidence in the … high-speed platform," Paddy Gregg, Austal Limited Chief Executive Officer, commented.
"This latest EPF will expand the medical facilities available on-board, further enhancing the proven operational capabilities of the ship, which has been used for various medical missions in the Pacific, South East Asia and Western Africa."
In January this year, the shipbuilder hosted a keel laying ceremony for the future USNS Apalachicola, the thirteenth Spearhead-class expeditionary fast transport vessel, in Mobile.
The future USNS Apalachicola is currently under construction at Austal USA's shipyard, while the future USNS Cody (EPF 14) is scheduled to commence construction in the second half of FY2021.
In addition to the EPF program, Austal USA is contracted to deliver 19 Independence-class littoral combat ships (LCS) for the US Navy.