ECA Group USV selected for Belgian-Dutch MCMV program
French ECA Group has been selected to supply its INSPECTOR 125-class unmanned surface vehicle (USV) to the Belgian and Royal Netherlands navies as part of their mine countermeasures vessels (MCMV) program.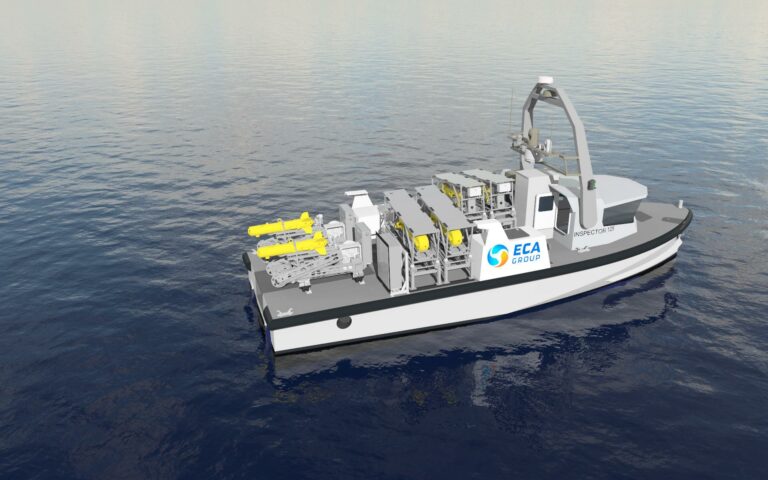 As informed, ECA Group will deliver seventeen INSPECTOR 125 USVs from 2023.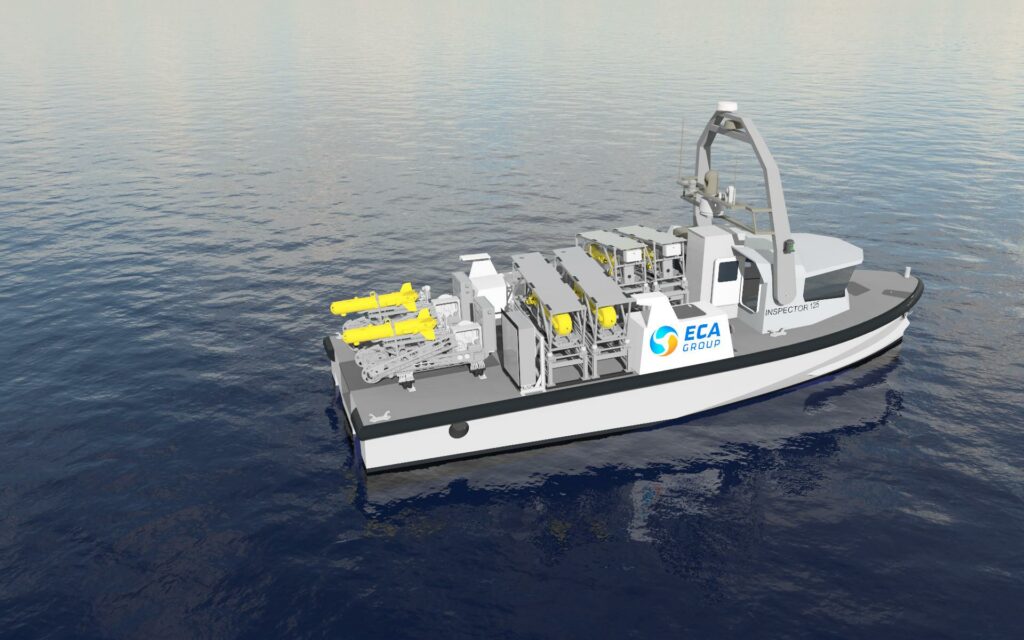 Designed by ECA Group's naval architecture company MAURIC, the USV has a low magnetic and acoustic signature to prevent mine triggering, and its unsinkability keeps it afloat in the event of mine explosions, according to ECA Group.
The INSPECTOR 125 is designed to integrate different payloads depending on the mission to be performed. Changing from one configuration to another takes less than 6 hours. The drone will be able to accommodate either the autonomous underwater vehicle (AUV) and its LARS in "taxi mode", or the towed sonar, or mine identification and disposal system (MIDS), or divers and protection units.
The platform is derived from the V2 New Generation rescue boats that have been in service within the French National Society of Sea Rescue (SNSM) for about ten years.
The INSPECTOR 125 platform has a length 12,3 meters and is equipped with two engines and two waterjets allowing it to reach 25 knots. It has an endurance of 48 hours by sea state up to 4.
ECA Group further said the INSPECTOR 125 USV is equipped with a "sea proven" anti-roll system, which reduces roll by 40%. Thanks to this mechanism, the USV is operational up to sea state 4 and ensures the launching and recovery of the underwater vehicles – AUV, towed sonar, remotely operated vehicle (ROV) — by high sea states.
The main innovation of the USV INSPECTOR 125 is its ability to execute mine countermeasures missions with a high level of autonomy at a stand-off distance of up to 18 nautical miles from a mothership.
Belgian-Dutch MCMV program
The contract for twelve MCMV for the Belgian and Royal Dutch navies was awarded in May 2019 and will span over more than ten years. Belgium Naval & Robotics (BNR) — Naval Group / ECA Group consortium — are leading the production phase, which will be executed by Kership.
The first unit is scheduled for delivery to the Belgian Navy in 2024.
The newbuilds will be equipped with a complete drone module containing a total of more than eighty underwater, surface and aerial drones entirely dedicated to mine hunting.