CMF: French Navy, CTF-150 make 5 drugs seizures in 6 days
French Marine Nationale ships have achieved five seizures of illicit drugs in just six days, whilst participating in a counter-narcotics focused operation under the command of Combined Maritime Forces' (CMF) Canadian-led Combined Task Force (CTF) 150.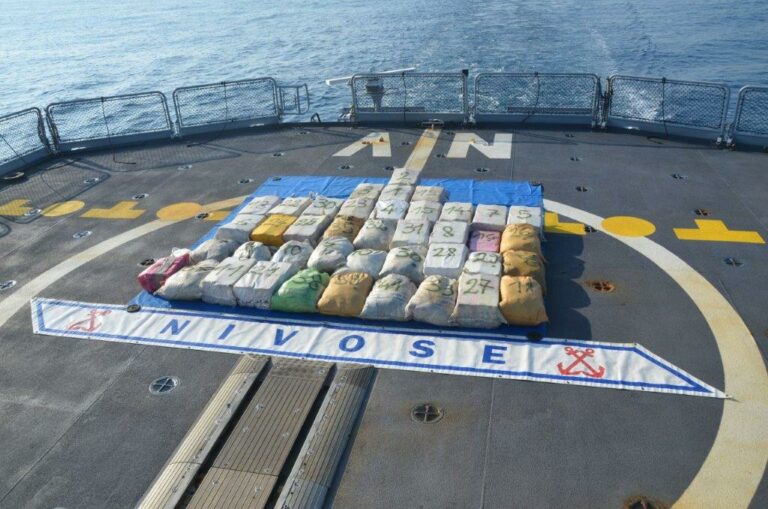 The noteworthy successful run began on March 19, when the French Floréal-class frigate FS Nivôse intercepted a high-value shipment of 809 lbs (367 kg) of methamphetamine and 685 lbs (311 kg) of heroin.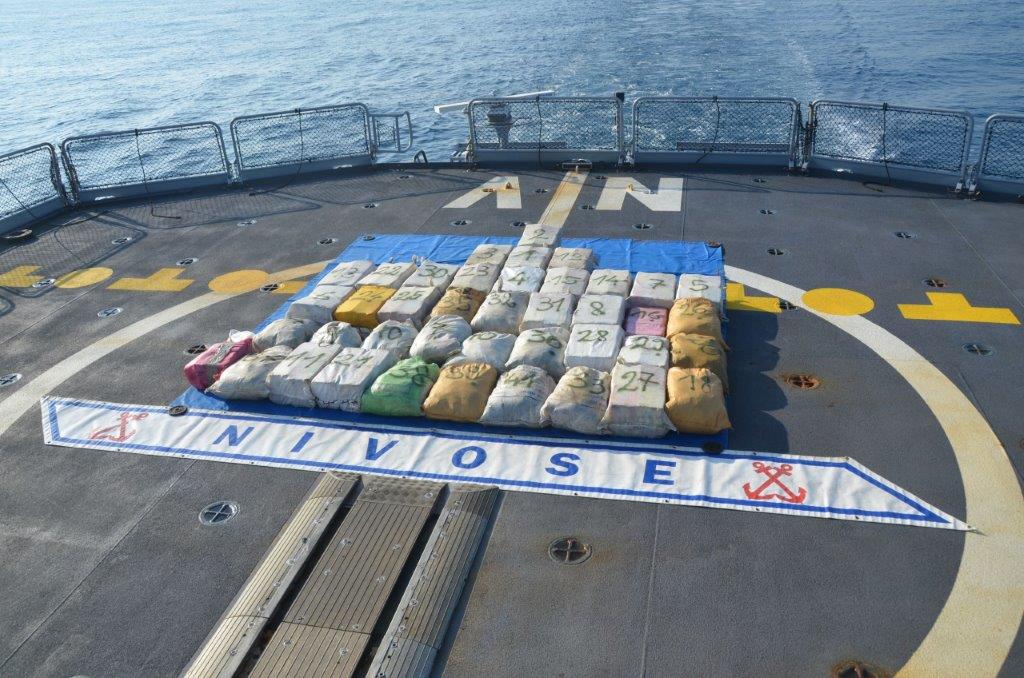 This was swiftly followed by two concurrent counter-narcotics operations on March 22 by amphibious assault helicopter carrier FS Tonnerre and La Fayette-class frigate FS Surcouf, which resulted in interdictions of over 6,600 lbs (3,000 kg), and 1,300 lbs (600 kg) of hashish respectively.
Barely 48 hours later, helicopter carrier Tonnerre was back at it with a flourish, seizing a massive 7,055 lbs (3,200kg) of hashish. A concurrent counter-narcotic success at sea by FS Nivôse followed quickly behind, with the crew interdicting a further 2,425 lbs (1,100kg) of the drug.  
All three ships were operating in the Arabian Sea in direct support of CTF-150 at the time of the seizures, totaling 18,911 lbs (8,578 kg), which have a combined estimated wholesale value of more than $16.66 million.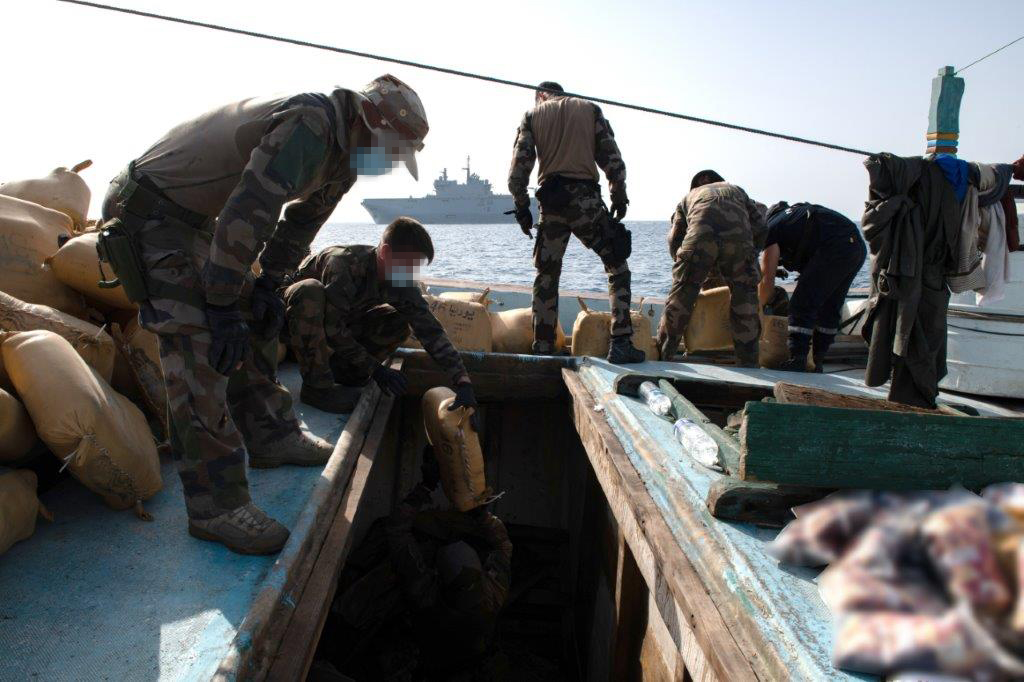 These latest seizures increase the tally of successful counter-narcotics operations for CTF-150 to 10 since assuming command in late January 2021. CTF-150, one of three CMF task forces, has an ongoing mission to disrupt criminal and terrorist organizations, including by clamping-down on the illegal trade of drugs and weapons. 
According to CMF, focused maritime security operations like these are an effective way to deprive criminal and terrorist groups of a vital revenue stream.