Naval Group delivers new OPV to Argentine Navy
French defense contractor Naval Group has delivered the A.R.A Piedrabuena (P-52), the second offshore patrol vessel ordered by the Argentine Navy.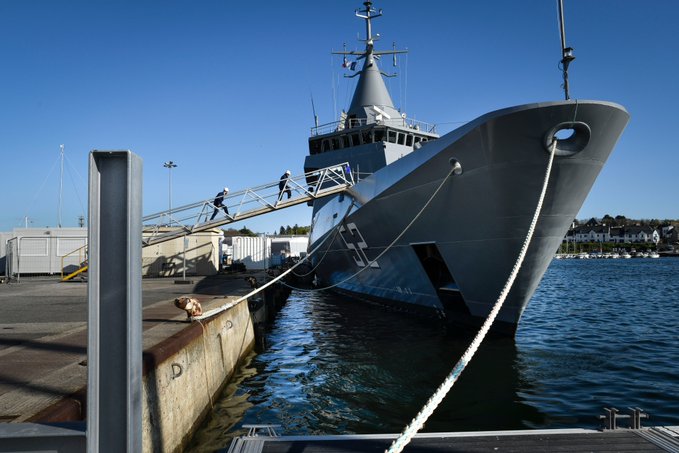 The contract between Argentine and France includes the construction of three new units and the refurbishment of the OPV L'Adroit, which Naval Group developed and built with its own funds and made available to the French Navy in 2011.
The A.R.A. Piedrabuena and its two sisterships are being built by Kership, a joint venture between Naval Group and Piriou.
In October 2020, Naval Group launched A.R.A. Pedrabuena in Concarneau.
As explained, Argentinian offshore patrol vessels benefit from innovations developed by Naval Group and proven by the French Navy which has operated the A.R.A. Bouchard (then L'Adroit) in several oceans for six years.
The second unit offers the same assets and features as the first one, the A.R.A Bouchard and some of its features have been reinforced to meet the navy's needs, according to Naval Group.
Specifically, the A.R.A Piedrabuena is better armed and motorised and equipped with an active stabilisation system and a bow thruster. It is also ice proven, that is to say adapted to navigation in the cold waters of Antarctica.
The A.R.A. Piedrabuena is equipped wih the Polaris combat system and the NiDl tactical data link system, specifically developed by Naval Group for state missions at sea.
The vessels built for Argentina measure 87 meters in length, displace 1,650 tons, and have a flight deck capable of accommodating a 10-ton helicopter. They will have increased autonomy due to an improved fresh water production capacity on board.