French Navy takes delivery of new FREMM frigate Alsace
On 16 April 2021, Naval Group delivered the FREMM DA Alsace frigate to the French Navy.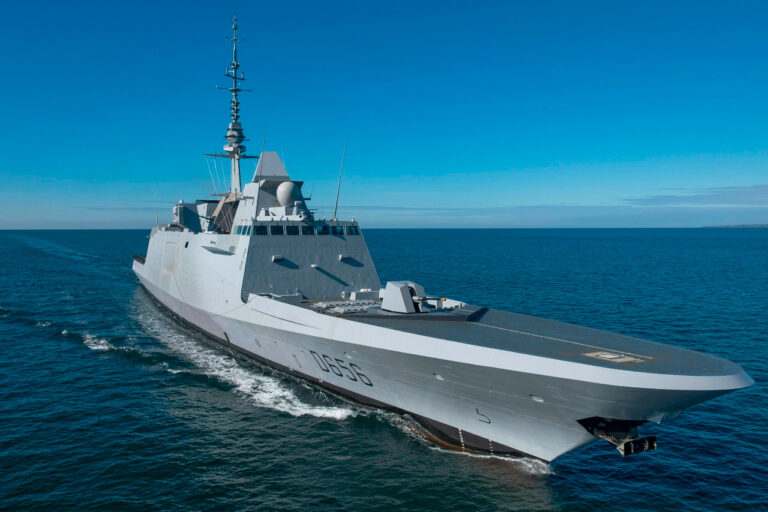 Alsace is the first of the two air defence frigates with enhanced air defence capability and the seventh FREMM multimission frigate ordered by OCCAR for the French defence procurement agency (DGA).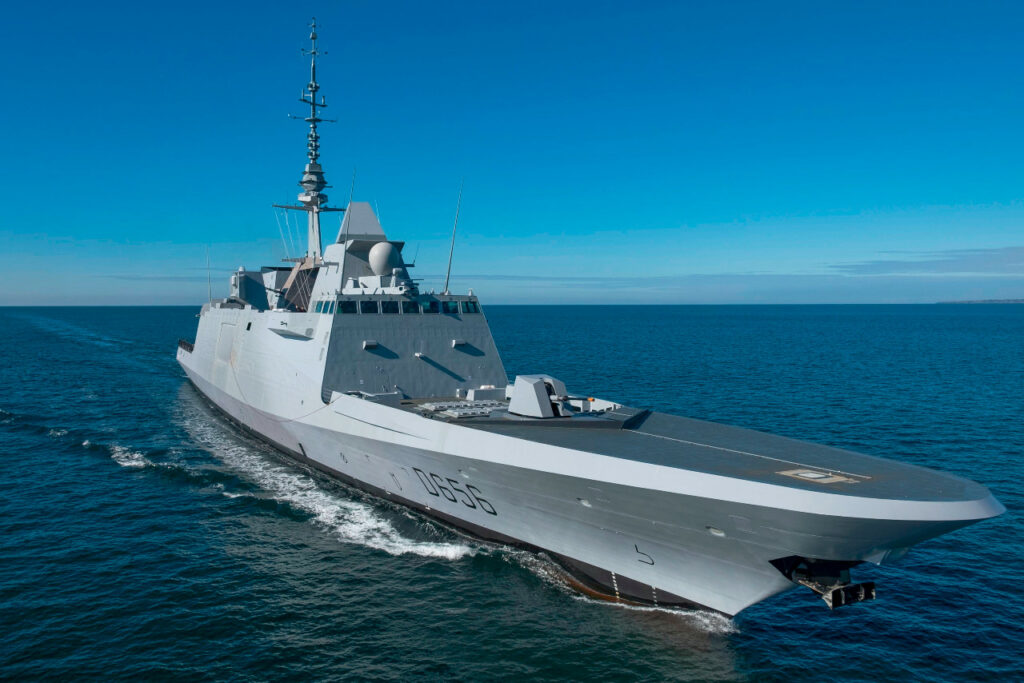 Its role will be the anti-aircraft defence of major units such as the Charles de Gaulle aircraft carrier, or that of PHA-type landing helicopter docks, within the framework of a naval air and amphibious group.
The newbuild incorporates several capability upgrades in response to rapidly changing technologies — communications, cyber defense, etc.
Alsace will be based in Toulon, where the teams of the services department will deploy their industrial resources and skills to ensure the operational availability of this ship.
Heavily armed like all FREMM frigates, Alsace was designed to answer the operational requirements of the French Navy.
The architecture of the first units of the FREMM series designed by Naval Group has been retained. What characterizes the FREMM Alsace is its increased anti-air warfare capabilities.
"Alsace has the same exceptional anti-submarine capabilities as the previous units of the FREMM series but with this new version, the French Navy will benefit from strengthened air defense capabilities, in accordance with the commitments of the military programming law," Pierre Eric Pommellet, chairman and CEO of Naval Group, commented.
The FREMM DA uses advanced weapons systems and equipment, such as the Herakles multifunction radar, the Aster 15 and 30 and Exocet MM 40 missiles and the MU 90 torpedoes. Like the other units of the FREMM series, it carries the NH90 helicopter (Caïman Marine), whose use is supported by the SAMAHE system supplied by Naval Group.
The performance of its combat system are strengthened with increased radar and communication capabilities, a new radar and electro-optical fire control system as well as Naval Group SETIS Combat Management System equipped with specific air defense functions.
With a length of 142 meters and a width of 20 meters, the newbuild can reach a maximum speed of 27 knots.
A ten frigates program
Since 2005, when OCCAR entrusted Naval Group the industrial production of the FREMM program for France, Naval Group has built nine ships, seven for the French Navy and two for the Royal Moroccan Navy and the Royal Egyptian Navy, respectively.
The eighth and last FREMM DA for France is scheduled in 2022.