Singapore Navy sends rescue ship to assist in search for Indonesian submarine
The Republic of Singapore Navy (RSN) has dispatched a submarine rescue vessel to participate in the search for an Indonesian Navy submarine that was reported missing in the waters near Bali on 21 April.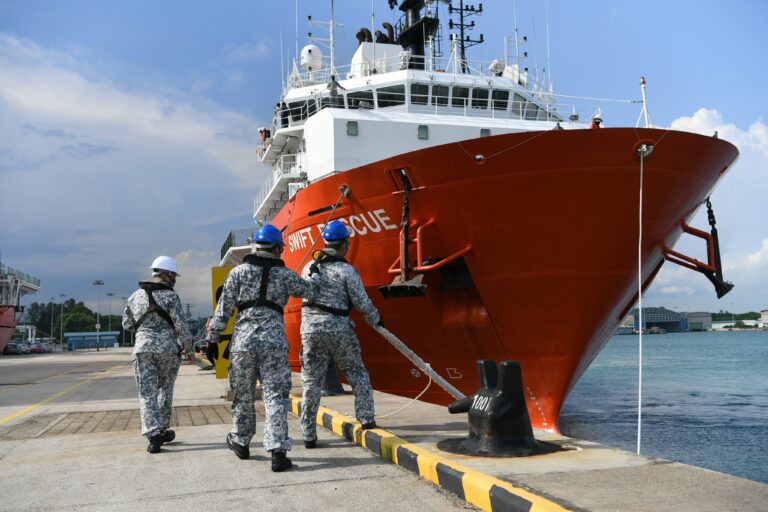 As disclosed by Ng Eng Hen, Singapore's defense minister, MV Swift Rescue will assist in the search and rescue operations for KRI Nanggala 402.
A medical team also embarked on the vessel.
"The site for search operations, near Bali, is more than 1,500 km away and waters are deep, which is why MV Swift Rescue sailed off as soon as she could," Ng Eng Hen said.
Early Wednesday, KRI Nanggala-402 went missing in the waters some 60 miles north of Bali during a torpedo exercise.
The submarine, carrying 53 people on board, missed its scheduled reporting call and the Indonesian Navy lost contact with KRI Nanggala-402.
Missing submarine may run out of oxygen
Over 400 people, six ships and a helicopter are reportedly participating in the search. They have less than three days left to find the submarine before it runs out of oxygen.
Joko Widodo, Indonesia's president, said today that the government agencies are doing their best to find the 53 crew members.
"The main priority is the safety of the 53 crew members," he said on Twitter.