HMS Queen Elizabeth has welcomed Merlin navy helicopters, designed for surveillance and submarine hunting operations, to serve as the airborne guardians during her maiden deployment.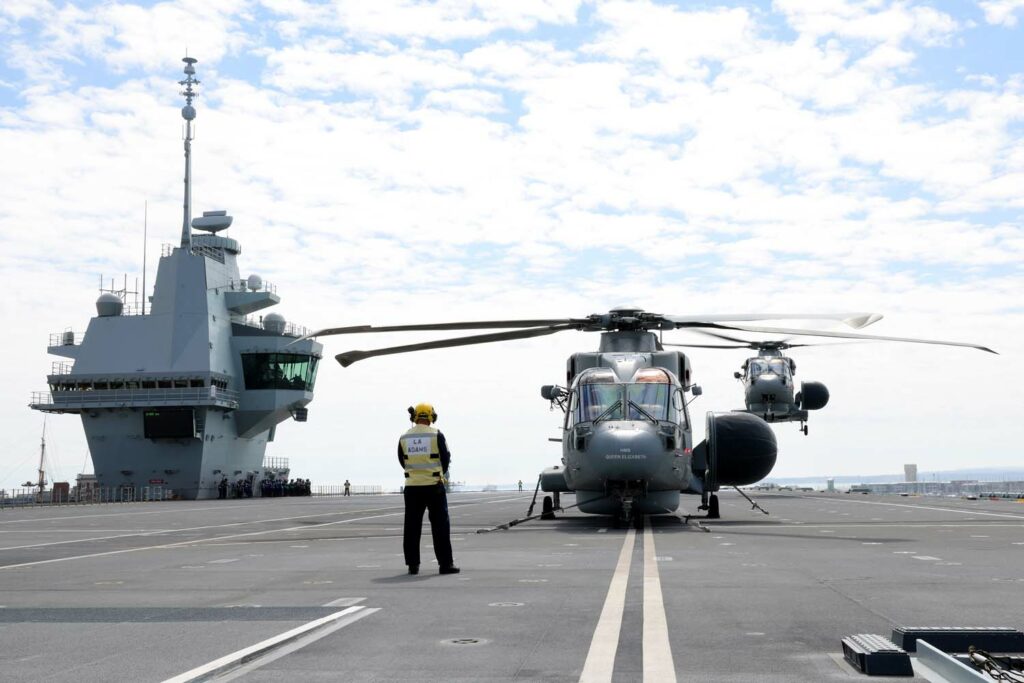 HMS Queen Elizabeth, the 65,000 tonnes carrier, is taking part in an exercise off Scotland before starting her maiden deployment.
Merlin Mk2 Crowsnest helicopters are now on board along with Merlins equipped for anti-submarine warfare.
In total, seven Merlin helicopters (three with Crowsnest and four for anti-submarine warfare) from Royal Naval Air Station Culdrose in Cornwall will join the carrier and will be the airborne guardians of the strike group.
Ian Varley, the commanding officer of 820 Naval Air Squadron, said: "Airborne surveillance and control is a new capability inserted into the existing Merlin Mk2 helicopter fleet. We are now embarking that in the carrier strike group, so we can have constant surveillance of the sea and airspace around the ships. This will protect the carrier and her escorts from any potential threat, be that missiles, aircraft or other warships."
The UK's Carrier Strike Group, led by the ship, will visit 40 nations, including India, Japan, the Republic of Korea, and Singapore, when it sails next month. This deployment will be covering 26,000 nautical miles.
Photo: Merlins arrive on HMS Queen Elizabeth ahead of her maiden deployment; Photo: Royal Navy