Fincantieri, DSME team up on design of Korea's new aircraft carriers
Italian shipbuilder Fincantieri has signed a contract with South Korean counterpart Daewoo Shipbuilding & Marine Engineering (DSME) to support the conceptual design of the new class of aircraft carriers "CVX" for the Navy of the Republic of Korea.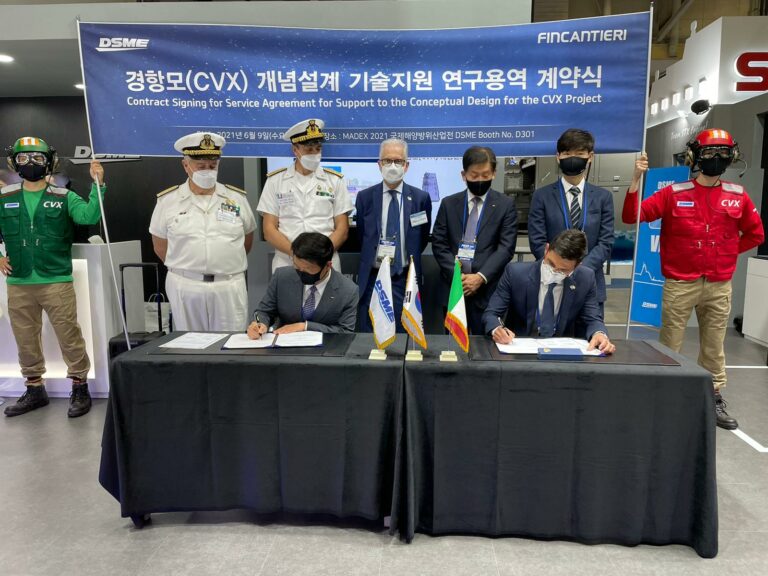 The program relating to the first-in-class unit envisages the tender for the basic design starting from the second half of 2021, whereas the detail design and construction will begin in the following years.
The agreement between the two shipbuilders was signed during the International Maritime Defense Industry Exhibition (MADEX) 2021, one of the main naval exhibitions in the Asia Pacific area taking place in Busan from 9 to 12 June.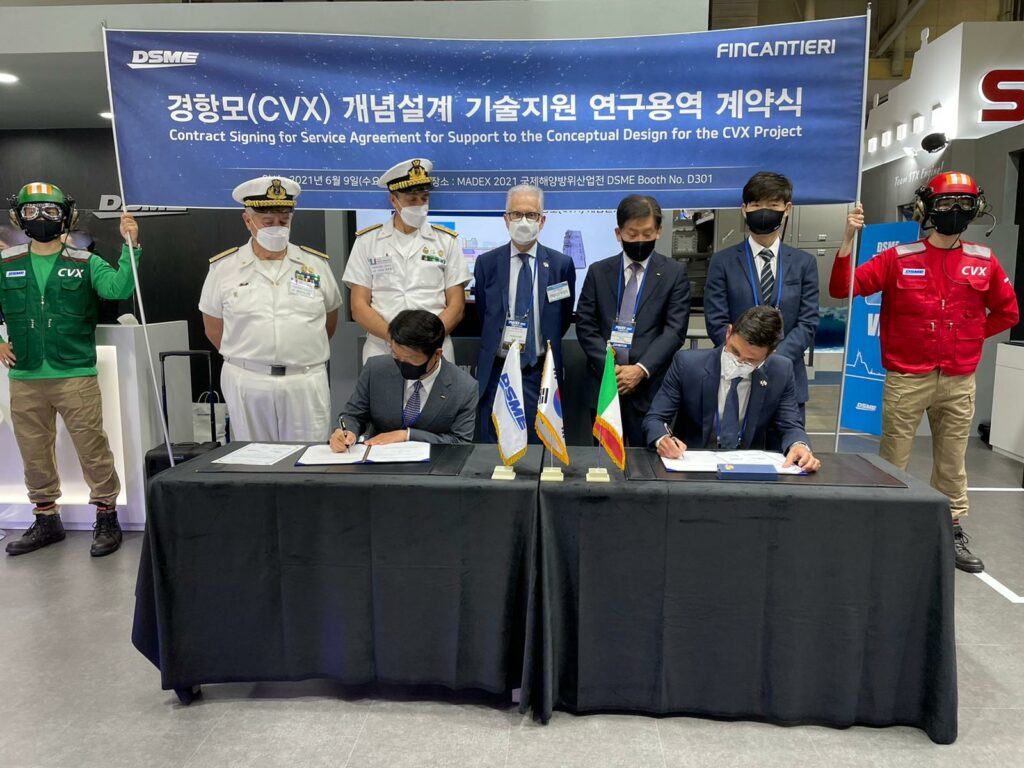 Specifically, Fincantieri will advise DSME based on the expertise gained with the construction of the landing helicopter dock (LHD) "Trieste", which will be delivered next year to the Italian Navy.
With this agreement, Fincantieri strengthens its presence in the country, further boosting the relationship with the Republic of Korea.
Through its subsidiary Seastema, the group is cooperating in the construction of eight new Daegu class frigates (FFX-II) for the Korean Navy.