US Navy vessels participate in exercise African Lion
U.S. Sixth Fleet ships, expeditionary sea base USS Hershel "Woody" Williams (ESB 4), Arleigh Burke-class guided-missile destroyer USS Ross (DDG 71), and expeditionary fast transport USNS Trenton (T-EPF-5) are participating in U.S. Africa Command's (AFRICOM) largest and premier annual exercise African Lion.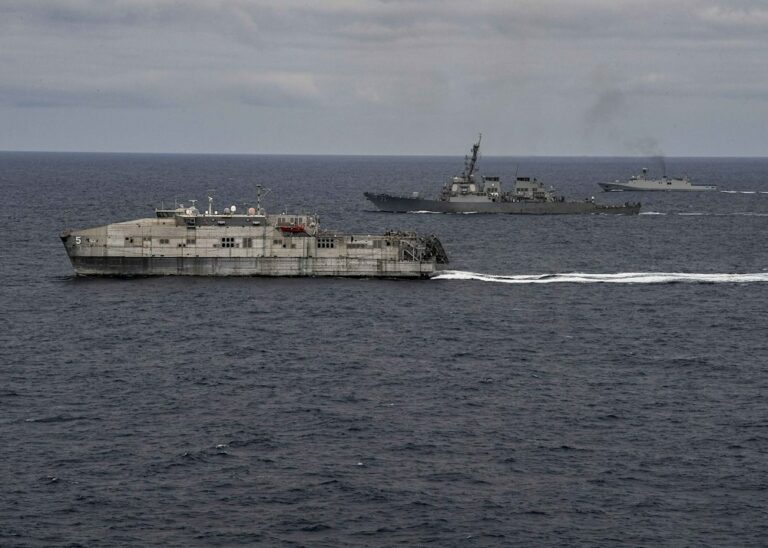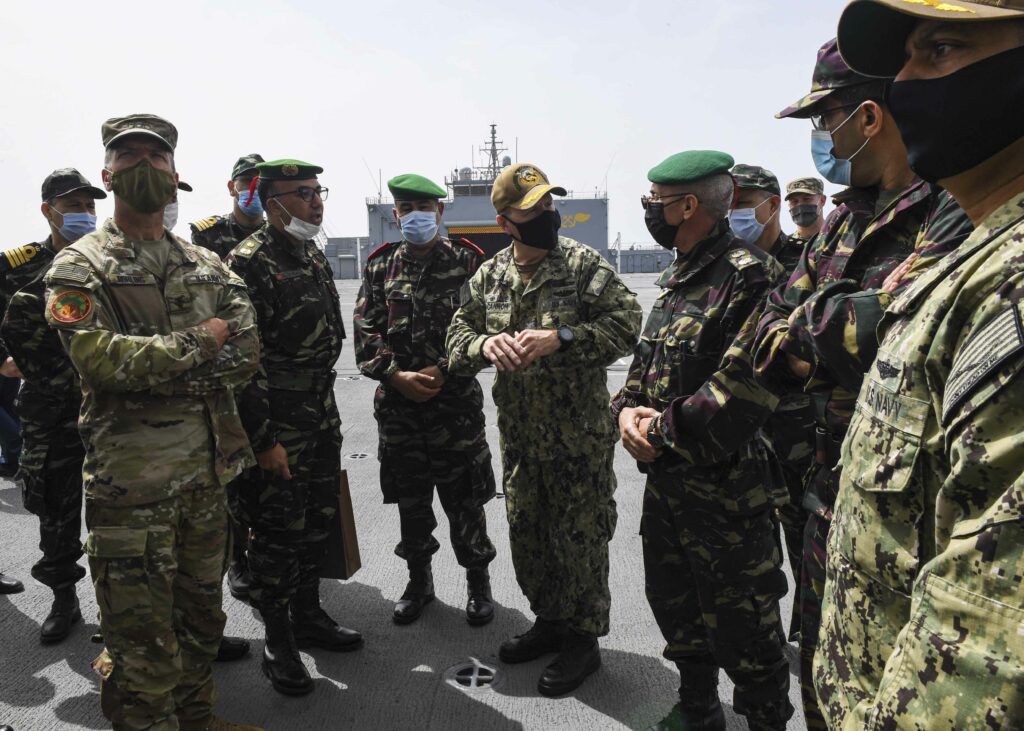 Exercise African Lion 21, is a joint, combined exercise led by Southern European Task Force, Africa (SETAF-AF), and sponsored by U.S. Africa Command. 
In addition to U.S. forces, participants include allies and African partners from Morocco, Tunisia, and Senegal.
"Maritime security drives economic prosperity and it is imperative that we continue to exercise with our African partners to ensure security and stability in the region," said Rear Adm. Benjamin Reynolds, Director of Maritime Headquarters, U.S. Naval Forces Africa.
"African Lion highlights our shared commitment to protecting and navigating the waters surrounding Africa and is a premier opportunity for our combined forces to rehearse and train together to strengthen collective defense capabilities and counter transnational threats."
The maritime portion of the exercise, led by U.S. Naval Forces Africa, includes a naval gunfire exercise, multiple sea-based maneuvers, and crisis response capabilities.
The African and Euro-Atlantic navies share myriad security interests in the Mediterranean Sea. U.S. Naval Forces Africa is committed to working alongside its Northern African and Euro Atlantic allies and partners to help improve maritime security in the Southern Mediterranean.