US Navy christens 1st John Lewis-class oiler
The future USNS John Lewis (T-AO 205), the first ship in the U.S. Navy's John Lewis-class fleet oiler program, was christened July 17 during a ceremony in San Diego.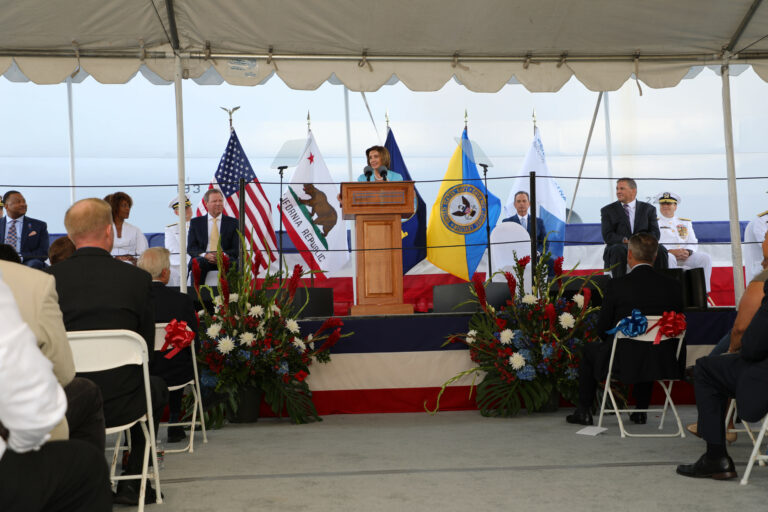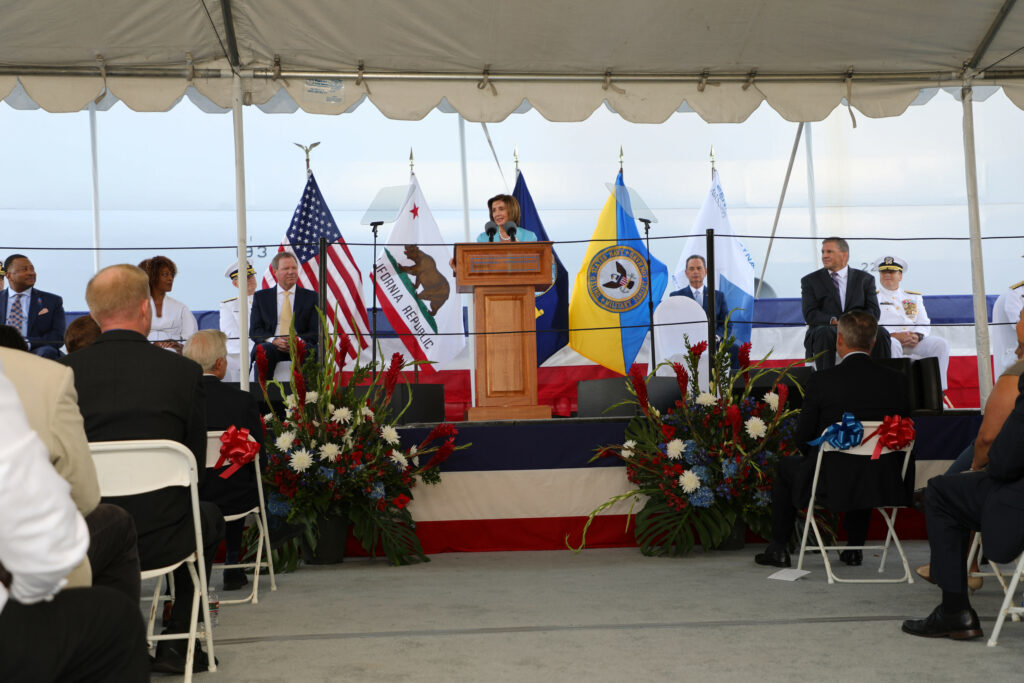 Former Secretary of the Navy, Ray Mabus, declared the John Lewis-class of oilers be named after leaders who fought for civil and human rights. The class and the first ship honors Congressman and American civil rights leader John Lewis.
In 2016, General Dynamics NASSCO was awarded the contract by the U.S. Navy for the detailed design and construction of the next generation of fleet oilers, the John Lewis-class (T-AO 205), previously known as the TAO(X). The contract calls for the design and construction of six 742-foot-long oilers with a full load displacement of 49,850 tons.
Designed to transfer fuel to U.S. Navy carrier strike group ships operating at sea, the oilers have the capacity to carry 157,000 barrels of oil, a significant dry cargo capacity, aviation capability and up to a speed of 20 knots.
In addition to the christening of this ship, three ships in the T-AO class fleet oiler program for the U.S. Navy – the future USNS Harvey Milk (T-AO 206), the future USNS Earl Warren (T-AO 207), and the future USNS Robert F. Kennedy (T-AO 208) – are currently under construction.
The second ship, the future USNS Harvey Milk (T-AO 206) is scheduled to launch later this year.