New Indian Navy aircraft carrier begins sea trials
Indian Navy's new Indigenous Aircraft Carrier (IAC-1), to be named Vikrant, has commenced its maiden sea trials.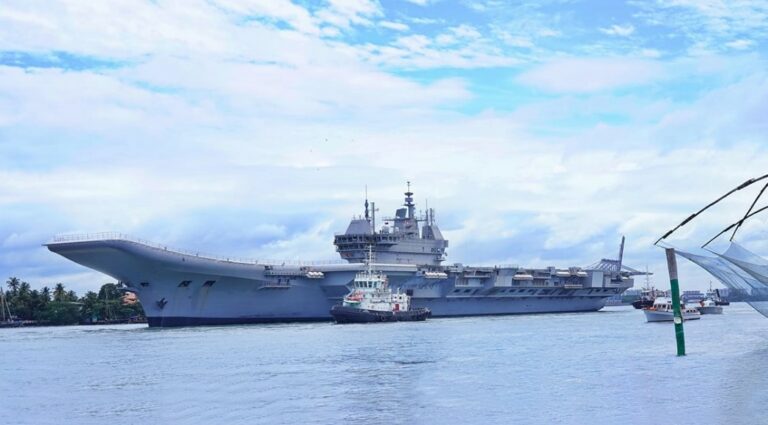 The aircraft carrier, being built by Cochin Shipyard, set sail for the sea trials today, 4 August.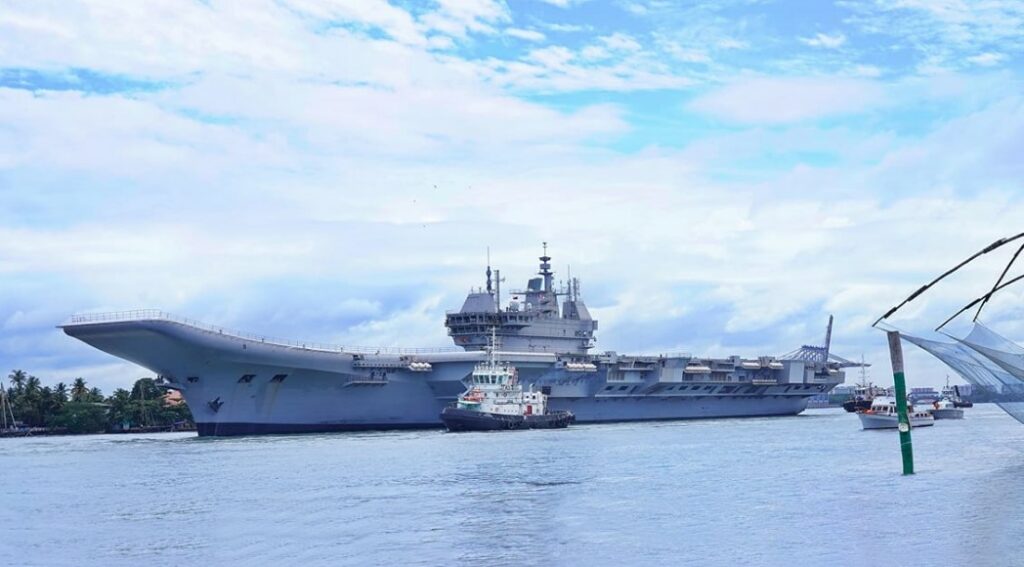 According to the Indian Navy, Vikrant will be capable of operating an aircraft mix of the Russian MiG-29K and LCA (Navy) fighters being developed indigenously.
Its helicopter component will include the Kamov 31 and the indigenously developed ALH helicopters.
All weapon systems onboard the carrier will be integrated through an indigenous Combat Management System, being manufactured by Tata Power systems.
To remind, the IAC-1 completed its basin trials at Cochin Shipyard at the end of 2020, which covered all four LM2500 gas turbines, main gearboxes, shafting and controllable pitch propellers, along with their integrated control systems.
In addition, major auxiliary equipment and systems such as steering gear, air conditioning plants, compressors, centrifuges, all 60 critical pumps, power generation and distribution system, major machinery fire-fighting and de-flooding systems, deck machinery, as well as entire internal communication equipment were tested.