South Korean Navy commissions 1st indigenous ballistic missile sub
The Republic of Korea Navy (RoKN) has commissioned its first locally built submarine capable of firing submarine-launched ballistic missiles (SLBMs).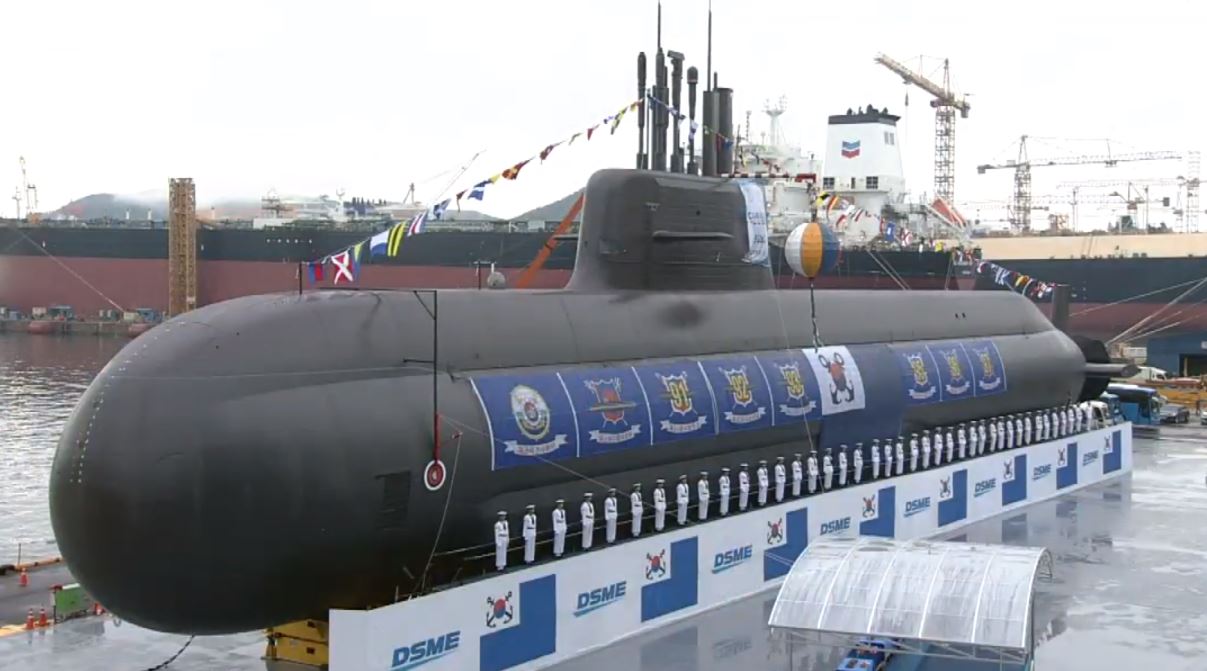 The 3,000-ton-class submarine, named Dosan An Chang-ho, is the first of three 3,000-ton-class Changbogo-III Batch-I submarines that South Korea plans to build by 2023.
South Korean shipbuilder Daewoo Shipbuilding & Marine Engineering Co (DSME) received a contract for the design and construction of an upgraded Changbogo III (KSS-III) submarine under a $2.7 billion project.
The third unit, to be named ROKS Yi Dong-nyeong (SS-086) is being built at Hyundai Heavy Industries (HHI) yard.
The first submarine was launched at DSME's Okpo Shipyard in September 2018.
Dosan Ahn Chang-ho is part of the South Korean attack submarine program which includes three phases, KSS-I, KSS-II and KSS-III.
The third phase envisages the construction of up to nine indigenously built KSS-III diesel-electric attack submarines capable of firing ballistic missiles.
Featuring a length of 83.3 meters and a width of 9.6 meters, the new diesel-electric air-independent propulsion submarine can accommodate 50 people.
The boats are also fitted with vertical launch tubes capable of firing the new, domestically-designed Hyunmoo-3C cruise missiles.
With a lengthened hull, the Batch II Dosan Ahn Changho-class submarines are expected to incorporate further upgrades such as the locally developed lithium-ion battery system that would enable them to stay submerged for extended periods of time.
They will also have improved sonar and combat systems performance.
What is more, the second batch is expected to have 10 vertical launch cells, compared to 6 on the first batch of submarines.