Austal USA wins $144 million multi-ship T-ATS contract
Shipbuilding company Austal USA has been awarded a multi-million dollar contract by the US Navy for a detailed design and construction of towage, salvage, and rescue ships (T-ATS).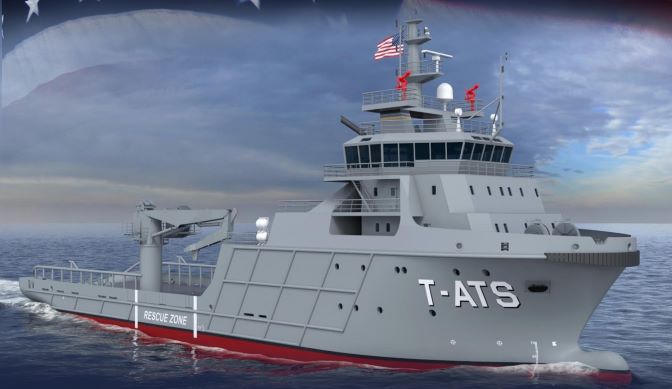 This contract, which was signed on 5 October, marks the first steel new ship construction program for the company.
T-ATS will provide ocean-going tug, salvage, and rescue capabilities to support US fleet operations and will be a multi-mission common hull platform capable of towing heavy ships. These ships will be able to support current missions, including oil spill response, humanitarian assistance, and wide area search and surveillance.
The platform also enables future capability initiatives like modular payloads with hotel services and appropriate interfaces.
"The Austal USA team is excited to get to work on this program and leverage our new steel manufacturing line to support the U.S. Navy's and U.S. Coast Guard's requirements for steel ships," Austal USA President Rusty Murdaugh said.
This award follows the navy's $3.6 million T-ATS functional design contract awarded to Austal USA in June.
Austal USA broke ground on its $100M steel manufacturing facility in March 2020. The line will be ready to cut steel in April.
Recently, the company also signed a concept study and preliminary design contract for the light amphibious warship (LAW) program with the US Navy.