Austal hands over new Guardian-class patrol boat to Australian DoD
Defence contractor Austal Australia has delivered new Guardian-class patrol boat (GCPB) NUSHIP Francis Agwi to the Australian Department of Defence (DoD).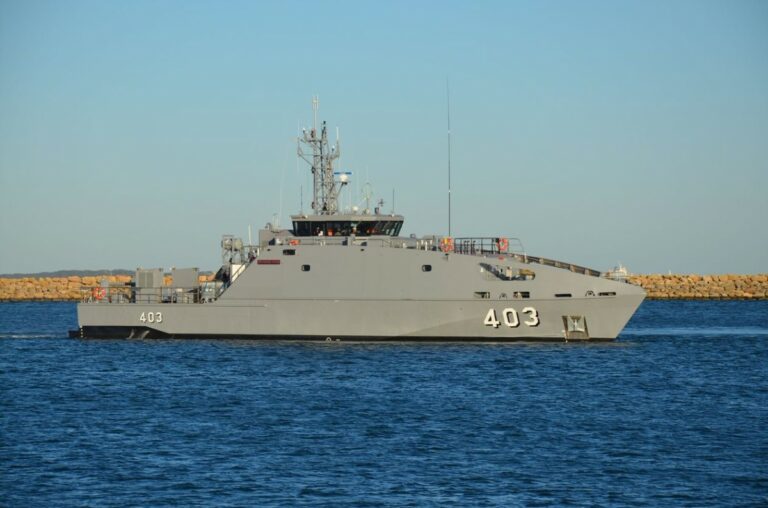 As disclosed, the vessel was then gifted by the Australian Government to the Papua New Guinea Defence Force at a certificate signing ceremony held at Austal's shipyard in Henderson, Western Australia.
The ship is the third out of four Guardian-class Patrol Boats to be delivered to Papua New Guinea under the Pacific Patrol Boat Replacement Project, part of the Australian Government's Pacific Maritime Security Program.
"The new vessel was the fifth Guardian-class Patrol Boat delivered by Austal Australia in 2021 and maintains a successful track record of on-time and on-budget deliveries for the Pacific Patrol Boat Replacement Project," Austal Limited Chief Executive Officer Paddy Gregg said.
The Pacific Patrol Boat Replacement Project was awarded to Austal Australia in May 2016, with an additional contract option awarded in April 2018, taking the program to 21 vessels, valued at more than A$335 million.
Twelve Pacific Island nations including Papua New Guinea, Fiji, the Federated States of Micronesia, Tonga, Solomon Islands, Cook Islands, Kiribati, Marshall Islands, Palau, Samoa, Tuvalu, Vanuatu and Timor-Leste will receive the vessels through to 2023.
A few days ago, the Papua New Guinea Defence Force (PNGDF) commissioned its second Guardian-class patrol vessel HMPNGS Rochus Lokinap at the Lombrum Naval Base.
The Guardian-class ship has an overall length of 39.5 meters, a beam of 8 meters, and it can accommodate a crew of 23. The vessel is powered by two Caterpillar 3516C engines and it can attain a top speed of 20 knots.
The class is designed to be equipped with a 30 mm naval gun as a primary weapon, as well as port and starboard mounts for 12.7 mm general-purpose machine guns. The ships are designed to assist nations to combat a wider range of maritime security issues, including transnational crime and illegal fishing.
In February 2019, PNGDF commissioned the first Guardian-class patrol boat HMPNGS Ted Diro.