China commissions its largest ocean-going patrol ship
China has commissioned its largest maritime patrol vessel in Guangzhou City, Guangdong Province to enhance maritime security operations in the deep sea.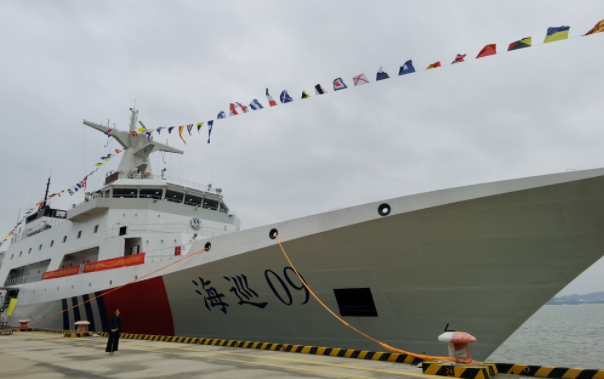 The vessel Hai Xu 09 measures 165 meters in length, with a width of 20.6 meters and 9.5 meters depth. It has a maximum speed of over 25 knots. According to the officials, the vessel has a full load displacement of 10,700 tons, making it the country's first official vessel with a displacement of more than 10,000 tons.
The unit is equipped with a helicopter landing pad and a data center with satellite communication systems, including China's Beidou Navigation Satellite System. Furthermore, it was designed to sail up to 90 days between being supplied with fuel and food.
Its construction started in May 2019 at the China State Shipbuilding yard in Guangzhou while the launching ceremony was held in September 2020.
Local media reported that "it will serve as a mobile law enforcement platform for maritime patrols as well as emergency coordination and command and command of pollution prevention."
The patrol vessel will be operated under China Maritime Safety Administration's Guangzhou unit.