Chinese Navy is the largest navy in world, new report shows
The People's Liberation Army Navy (PLAN) or the Chinese Navy has numerically the largest navy in the world with an overall battle force of approximately 355 ships and submarines, including approximately more than 145 major surface combatants, a new report revealed.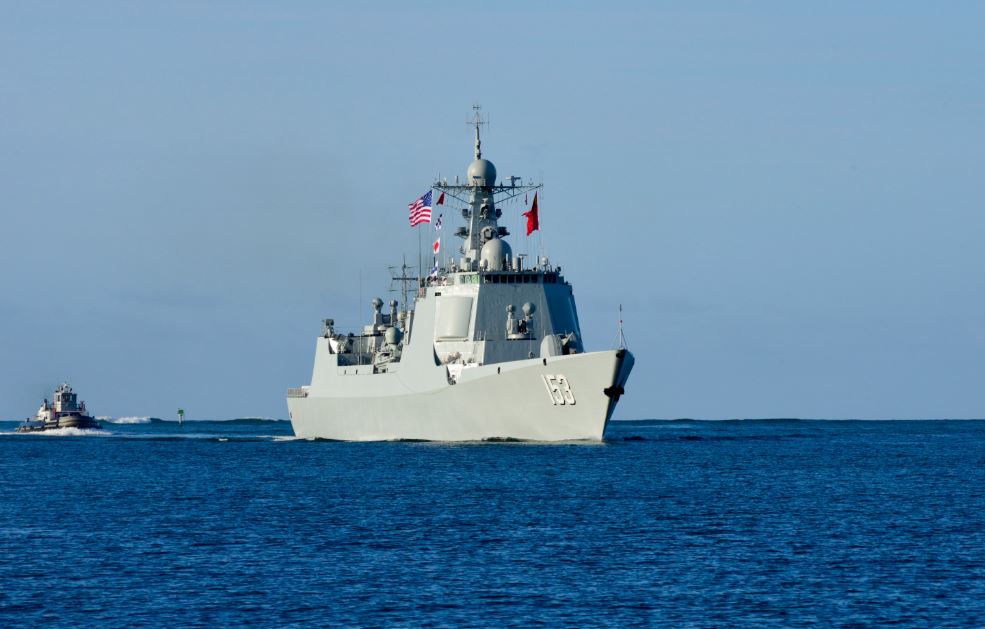 The United States Department of Defense (DoD) has launched its annual report on military and security developments in China. The report covers security and military developments involving China until the end of 2020.
China's national strategy to achieve "the great rejuvenation of the Chinese nation" by 2049 is deeply integrated with its ambitions to strengthen the PLA. In 2017, General Secretary Xi Jinping laid out two PLA modernization goals during his speech to the 19th Party Congress: to "basically complete" PLA modernization by 2035 and to transform the PLA into a "world class" military by 2049. Throughout 2020, the PLA continued to pursue its ambitious modernization objectives, refine major organizational reforms, and improve its combat readiness in line with those goals, according to the report.
This includes the PLA developing the capabilities to conduct joint long-range precision strikes across domains, increasingly sophisticated space, counterspace, and cyber capabilities, and accelerating the large-scale expansion of its nuclear forces.
In 2020, the Chinese Communist Party (CCP) announced a new milestone for PLA modernization in 2027. If realized, the PLA's 2027 modernization goals could provide Beijing with more credible military options in Taiwan contingency, US DoD noted.
Additional Chinese Navy's achievements include:
The commissioning of its first domestically built aircraft carrier in late 2019 and its
first Renhai-class cruiser in early 2020. The country expects its second domestically built
aircraft carrier to enter service by 2024.-
In 2020, the navy launched its second Yushen-class amphibious assault ship (Type 075
LHA) after launching its first in 2019, its first class of large deck amphibious warship.
A third hull is also under construction.
PLAN will likely maintain between 65 and 70 submarines through the 2020s, replacing older units with more capable units on a near one-toone basis.
In the near future, the Chinese Navy will have the capability to conduct long-range precision strikes against land targets from its submarine and surface combatants using land attack cruise missiles, notably enhancing the PRC's global power projection and training to protect the PLAN's aircraft carriers and ballistic missile submarines, the report concludes.
Recently, China commissioned its largest maritime patrol vessel in Guangzhou City, Guangdong Province to enhance maritime security operations in the deep sea.