Keel laid for Pakistan Navy's final Milgem-class corvette
The Pakistan Navy has held a keel laying ceremony for its fourth Milgem-class corvette at Karachi Shipyard & Engineering Works Limited (KS&EW).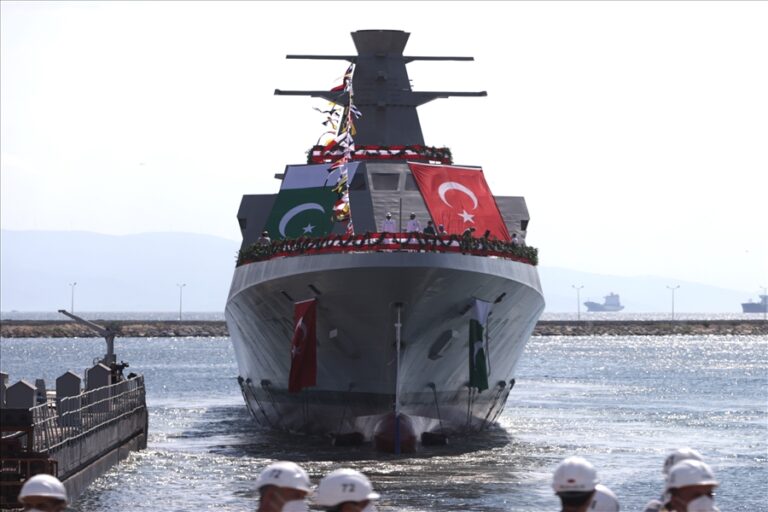 In July 2018, Pakistan Navy signed an agreement with Turkish firm ASFAT for the acquisition of four MILGEM-class ships. Under the contract, two ships were to be constructed at Istanbul Naval Shipyard and the other two at Karachi Shipyard and Engineering Works.
The Milgem-class corvettes for Pakistan are based on the Ada-class corvettes built for the Turkish Navy under the Milgem project which includes the construction of both corvettes and frigates.
The units feature a length of 99 metres, a displacement of 2,400 tonnes and can reach a speed of 29 nautical miles. They are equipped with advanced surface, sub-surface and anti-air weapons and sensors, integrated through an advanced network-centric combat management system.
In June this year, Karachi Shipyard and Engineering Works held the steel cutting ceremony of the fourth Milgem-class corvette.
 The first Milgem-class corvette was launched at Istanbul Naval Shipyard (INSY) in August this year. The launching ceremony of the warship PNS Babur was attended by Pakistani President Arif Alvi and his Turkish counterpart Recep Tayyip Erdoğan.